CTVA
The Classic TV Archive - US Comedy Series
Father Knows Best (1954-60) Window on Main Street (1961-62) Marcus Welby MD (1969-76)
Father Knows Best (1954-60)
Episode Guide compiled by The Classic TV Archive
contributions by:
Shawn A. Adam, Rina Fox, Jimmie D. , James Beer
references:
Library of Congress (telnet://locis.loc.gov)
Internet Movie Database (http:/www.us.imdb.com)
Father Knows Best (season 1) (CBS) (1954-1955) Mondays 8:30pm ET
Father Knows Best (season 2) (NBC) (1955-1956) Wednesdays 8:30pm ET
Father Knows Best (season 3) (NBC) (1956-1957) Wednesdays 8:30pm ET
Father Knows Best (season 4) (NBC) (1957-1958) Wednesdays 8:30pm ET
Father Knows Best (season 5) (CBS) (1958-1959) Mondays 8:30pm ET
Father Knows Best (season 6) (CBS) (1959-1960) Mondays 8:30pm ET
Father Knows Best (season 7) (CBS Network Reruns) (1960-61)
Father Knows Best (season 8) (CBS Network Reruns) (1961-62)
Father Knows Best (season 9) (ABC Network Reruns) (1962-63)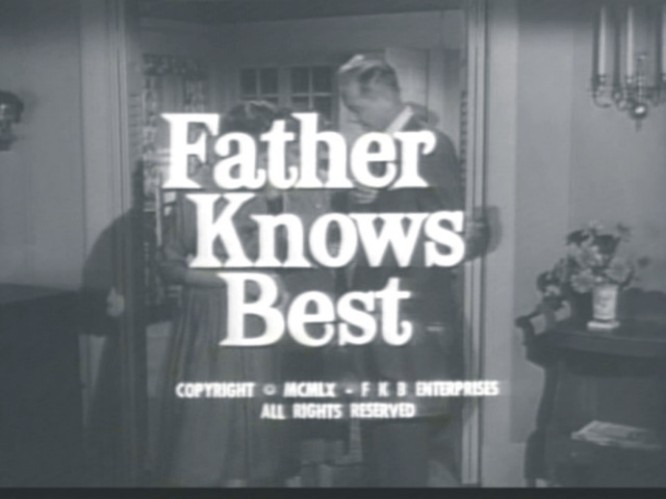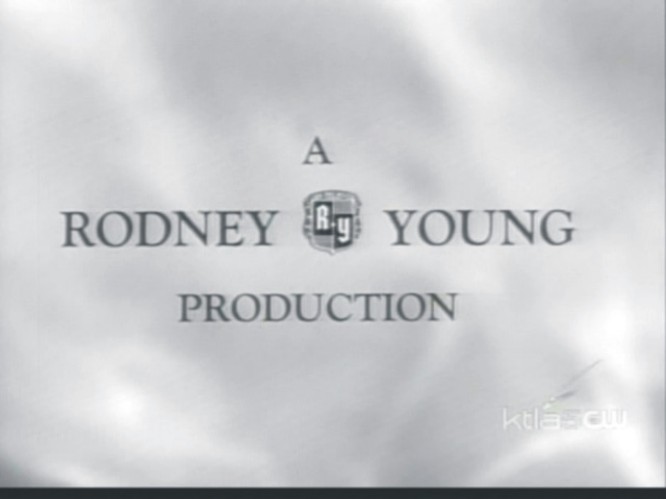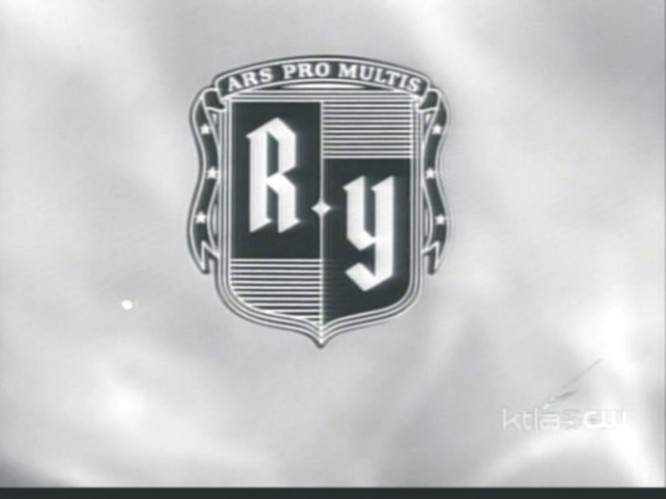 F.K.B Enterprises / Robert G.Young-Eugene B.Rodney
production (episodes 1-112)
Robert G.Young-Dorothea S.Rodney-Morgan Ross Rodney
(as executors of the will of Eugene B. Rodney) production (episodes 113 - onward)
Screen Gems, inc.
for
CBS (Sundays 10:00 pm EST)(1954-55)
NBC (Wednesdays 8:30 pm EST)(1955-58)
CBS (Mondays 8:30pm EST)(1958-60)
Produced by Eugene B.Rodney
Based on Characters Created by Ed James
US Comedy series 1954-1963 201 episodes listed x 30 min
(some episodes are re-edits of earlier episodes)
starring
Robert Young as Jim Anderson (1954-1963)
Jane Wyatt as Margaret Anderson (1954-1963)
Elinor Donahue as Betty Anderson (Princess) (1954-1963)
Billy Gray as James Anderson, Jr. (Bud) (1954-1963)
Lauren Chapin as Kathy Anderson (Kitten) (1954-1963)
also
Sarah Selby as Miss Thomas (1954-1963)
Robert Foulk as Ed Davis (1955-1959)
Vivi Jannis as Myrtle Davis (1955-1959)
Yvonne Lime as Dotty Snow (1954-1957)
Paul Wallace as Kippy Watkins (1954-1959)
Jimmy Bates as Claude Messner (1954-1959)
Roger Smith as Doyle Hobbs (1957-1958)
Robert Chapman as Ralph Little (1957-1958)
Sue George as April Adams (1957-1958)
Jymme (Roberta) Shore as Joyce Kendall (1958-1959)
Peter Heisser as Joe Phillips

Premise:
The life of a typical American insurance man and his family.

This series was based on a highly successful radio series of the same
name but with a different cast except for Robert Young.

* The original sponsors dropped the show after 26 episodes, which just shows what sponsors know.
These episodes are entered twice on the Library of Congress with different episode numbers
and are possibly re-edited rather than re-runs eg
ADOPTED DAUGHTER is 2.36 [062] and 6.30 [201]
BUD, THE SNOB is 1.16 [016] and 5.11 [144]
THE PROMISED PLAYHOUSE 1.17 & 5.32
MARGARET GOES DANCING is 1.11 [011] and 5.37 [170]

############ Father Knows Best ##############
########### prototype pilot 1954 #############
##############################################

[--] Ford Theatre: All Star Theater: no.74 (30min)(film)
KEEP IT IN THE FAMILY
(prototype pilot for "Father Knows Best")
27May54 NBC
Screen Gems, Inc
Produced by Eugene B. Rodney
Written by Paul West and Roswell Rogers
Directed by William D. Russell
Starring:
Robert Young (as Tom, husband/father)
Ellen Drew (as Grace, wife/mother)
Sally Fraser OR Forrest (as Peggy, daughter)
Gordon Gebert (as Jeff, son)
Tina Thompson (as Patty, daughter)
############# Father Knows Best ##############
############### reunion tvm's ################
##############################################

[R1] FATHER KNOWS BEST FAMILY REUNION
17May77
Rodney Young production
produced by Hugh Benson
directed by Marc Daniels
Betty, Bud, and Kathy, secretly come home to surprise their
parents on their wedding anniversary.

[R2] FATHER KNOWS BEST HOME FOR CHRISTMAS
18Dec77
Rodney Young production
produced by Hugh Benson
directed by Norman Abbott
Betty, Bud, and Kathy, come home for Christmas and discover the family house is up for sale.

############# Father Knows Best ##############
##############################################
##############################################

Have you any comments, corrections, episode titles, air dates, production numbers, directors, writers, story/synopsis, guest stars, cast lists, etc?
Have you any old videos, or tv guides? Dust them off and let us know if you have any information on this series or any other tv series from the
Golden Age of TV, which is missing from any episode guides on the web. Perhaps a certain episode of a particular series coincided with a key
moment in your life, or in world events - and or has left a vivid memory of when it was shown. Let us know. Would you like to see any other
tv series guides on this site? If so please e-mail The Classic TV Archive - see Feedback below.
This guide may be distributed and copied freely, in its entirety, for personal use. All original author and copyright information must
remain intact. Any sales or other uses of this document are expressly forbidden, without the specific consent of the author(s).
Copyright © The Classic TV Archive. All rights reserved.

Return to The Classic TV Archive Home Page
Feedback - Comedy Forum