CTVA
CTVA - The Classic TV Archive - UK
The Classic TV Archive - UK Crime Adventure Series
"The Saint" Movies (1938-54) - Return Of The Saint (ITC)(1978-79) starring Ian Ogilvy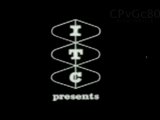 Roger Moore Series:
Ivanhoe (UK) (1958) - The Alaskans (WB)(1959-60) - Maverick (1960-61)
The Saint (ITC)(1962-69) - The Persuaders! (ITC)(1971-72)
The Saint (1962-69)
Episode Guide compiled by The Classic TV Archive
with contributions by:
references:
TV Times /BFI/ Library of Congress (telnet://locis.loc.gov)
Internet Movie Database (https://us.imdb.com)
The Saint (season 1) (ITC) (Late 1962) b-w
The Saint (season 2) (ITC) (1963-64) b-w
The Saint (season 3) (ITC) (1964-65) b-w
The Saint (season 4) (ITC) (Summer 1965) b-w
The Saint (season 5) (ITC) (1966-67) In Color
The Saint (season 6) (ITC) (1968-69) In Color
---------
THE SAINT
---------
New World production (b-w) / Bamore production (color)
for
ITC - Incorporated Television Company (Lew Grade)
Made on location and at Associated British Elstree Studios, England
Based on the characters created by Leslie Charteris.
Produced by Robert S. Baker & Monty Birman
Script Supervision by Harry W. Junkin

UK Crime Adventure series 1962-69 118 episodes x 60 min
71 eps. b&w (1962-65) / 47 eps. colour (including 2 2 parters) (1966-69)

Starring:
Roger Moore as Simon Templar "The Saint"

Recurring Characters:
Ivor Dean as Inspector Claud Eustace Teal
Arnold Diamond as Inspector Fernack
[Campbell Singer, Wensley Pithey and Norman Pitt all played Teal in one
episode each. Allan Gifford played Fernack on one occasion.]

Writers include:
Jack Sanders, Gerald Kelsey, Dick Sharples, Richard Harris, Julian Bond, John Gilling, Harry W. Junkin, John Kruse,
Bill Strutton, Robert Stewart Black, Paddy Manning O'Brine, Ian Kennedy Martin, Michael Cramoy, Ian Stuart Black,
Terry Nation, Paul Erickson, Brian Degas, Alfred Shaghnessy, Michael Pertwee, Michael Winder, Philip Broadley,
Donald James, Robert Holmes.

Directors include:
Michael Truman, John Gilling, Jeremy Summers, John Paddy Carstairs, Robert S. Baker, Anthony Bushell, Roy Ward Baker,
John Moxey, Peter Yates, James Hill, Roger Moore, Leslie Norman, Pat Jackson, Robert Tronson, Gordon Flemyng,
Freddie Francis, Ray Austin.
"The Saint" Movies (1938-54) 9 Theatrical Movies were made starring Louis Hayward, George Sanders & Hugh Sinclair
Almost a decade after the Roger Moore series, the Saint returned to British television
Return Of The Saint (ITC)(1978-79) starring Ian Ogilvy.
Roger Moore moved on to co-starring with Tony Curtis in The Persuaders! (ITC)(1971-72)
and playing James Bond in 7 films:
"Live and Let Die" (1973), "The Man With The Golden Gun" (1974) "The Spy Who Loved Me" (1977),
"Moonraker" (1979) "For Your Eyes Only" (1981), "Octopussy" (1983) & "View To A Kill" (1985)


Justine Lord Guest Starred in 7 episodes of "The Saint"
#2.11 The Saint Plays with Fire (28 November 1963) - Lady Valerie
#2.14 The Bunco Artists (19 December 1963) - Jean Yarmouth
#3.6 The Saint Steps In (13 November 1964) - Andrea Quennel
#3.10 The Imprudent Politician (10 December 1964) - Denise Grant
#4.1 The Chequered Flag (1 July 1965) - Mandy Ellington
#6.12 The Fiction Makers: Part 1 (8 December 1968) - Galaxy Rose
#6.13 The Fiction Makers: Part 2 (15 December 1968) - Galaxy Rose

Suzanne Lloyd Guest Starred in 6 episodes of "The Saint"
#2.19 Luella (1964) as Doris Harvey
#2.23 The High Fence (1964) as Gabby Forest
#3.5 The Revolution Racket (1964) as Doris Inkler
#5.8 The Man Who Liked Lions (1966) as Claudia Molinelli
#5.21 Simon and Delilah (1967) as Serena Harris
#6.8 The Time to Die (1968) as Mary Ellen Brent

Dawn Addams Guest Starred in 3 episodes of "The Saint"
#2.1 The Fellow Traveller (1963) as Magda Vamoff
#2.20 The Lawless Lady (1964) as Countess Audrey Morova
#5.1 The Queen's Ransom (1966) as Queen Adana

Shirley Eaton Guest Starred in 3 episodes of "The Saint"
#1.1 The Talented Husband (1962) as Adrienne Halberd
#1.9 The Effete Angler (1962) as Gloria Uckrose
#6.3 Invitation to Danger (1968) as Reb Denning

All locations listed in the Episode Guide refer to the location of the story and NOT the actual film location.
Despite seemingly exotic locations most episodes were filmed on the backlot at Elstree Studios, London

'The Saint' theme music by Edwin Astley
################## The Saint #################
##############################################
##############################################


Return to The Classic TV Archive Home Page
Feedback - UK Forum