CTVA
The Classic TV Archive - US Crime Series
The Classic TV Archive - US Medical Drama Series
The Odd Couple (ABC)(1970-75) starring Tony Randall & Jack Klugman
Quincy, M.E. (1976-83)
Episode Guide compiled by The Classic TV Archive
with contributions by:
references:
TV Guide / Library of Congress (telnet://locis.loc.gov)
Internet Movie Database (https://us.imdb.com)
UCLA Film and Television Archive
Writers Guild of America (wga)
Quincy, M.E. (season 1) (NBC) (1976-1977)
Quincy, M.E. (season 2) (NBC) (1977-1978)
Quincy, M.E. (season 3) (NBC) (1978-1979)
Quincy, M.E. (season 4) (NBC) (1979-1980)
Quincy, M.E. (season 5) (NBC) (1980-1981)
Quincy, M.E. (season 6) (NBC) (1981-1982)
Quincy, M.E. (season 7) (NBC) (1982-1983)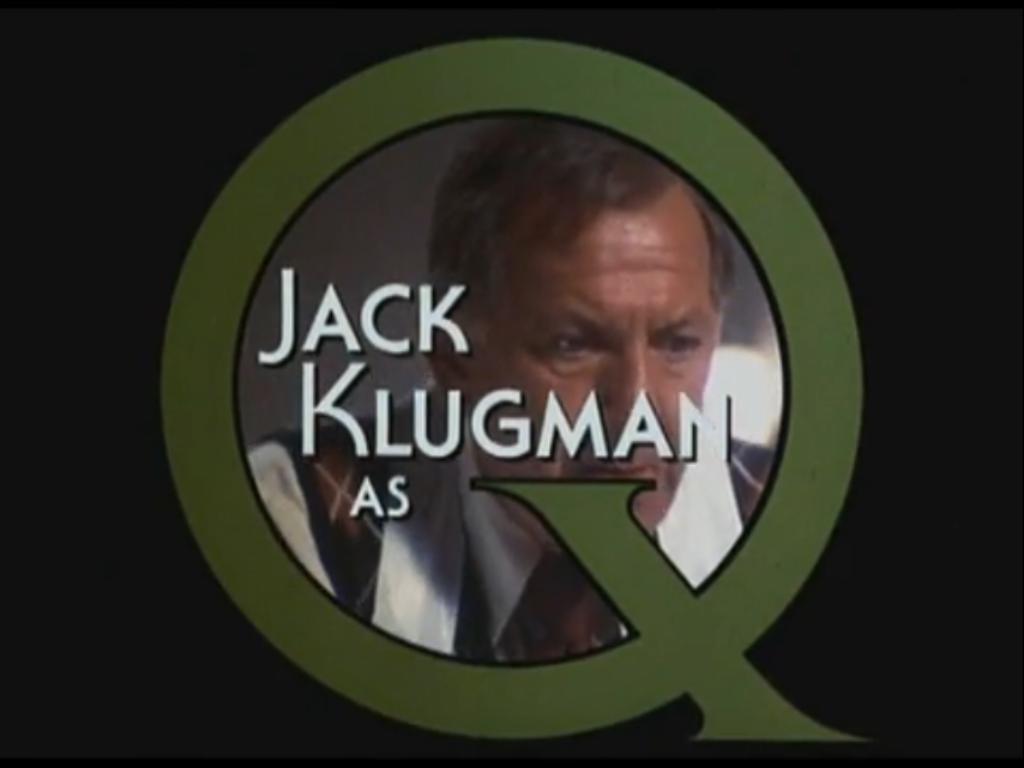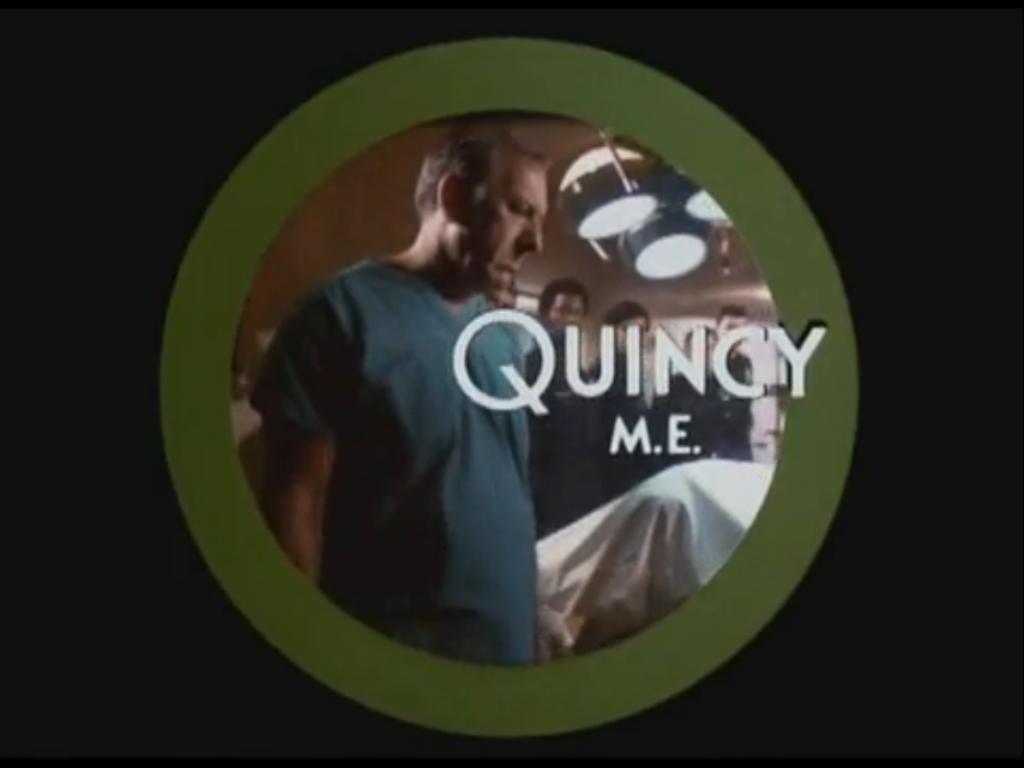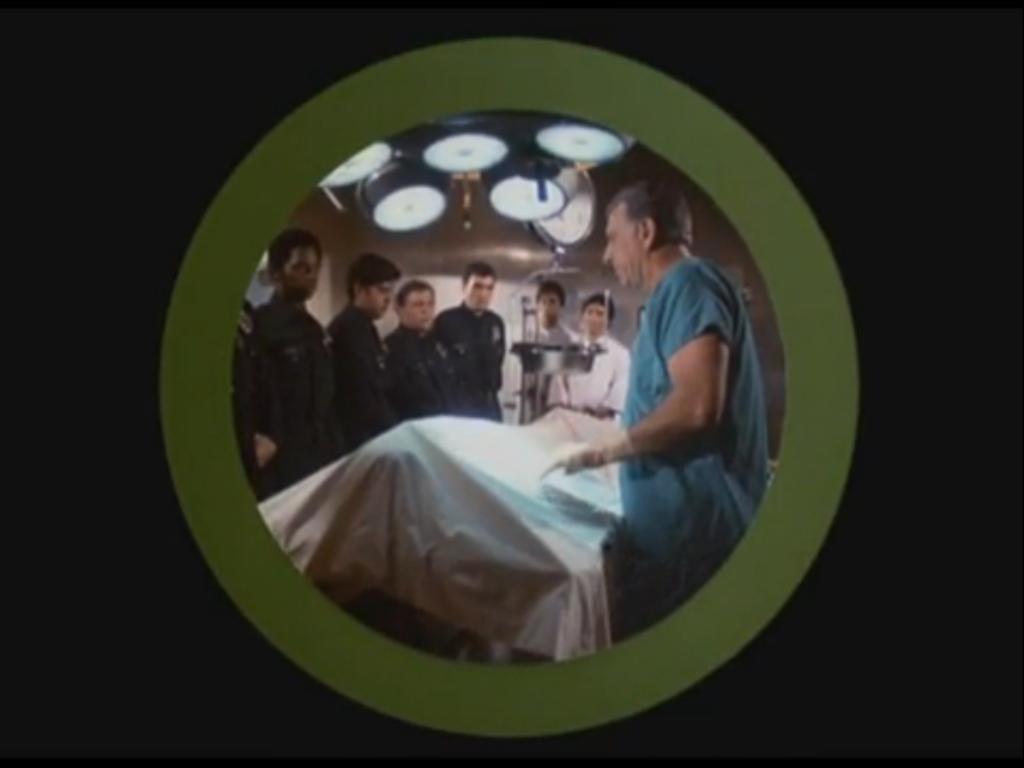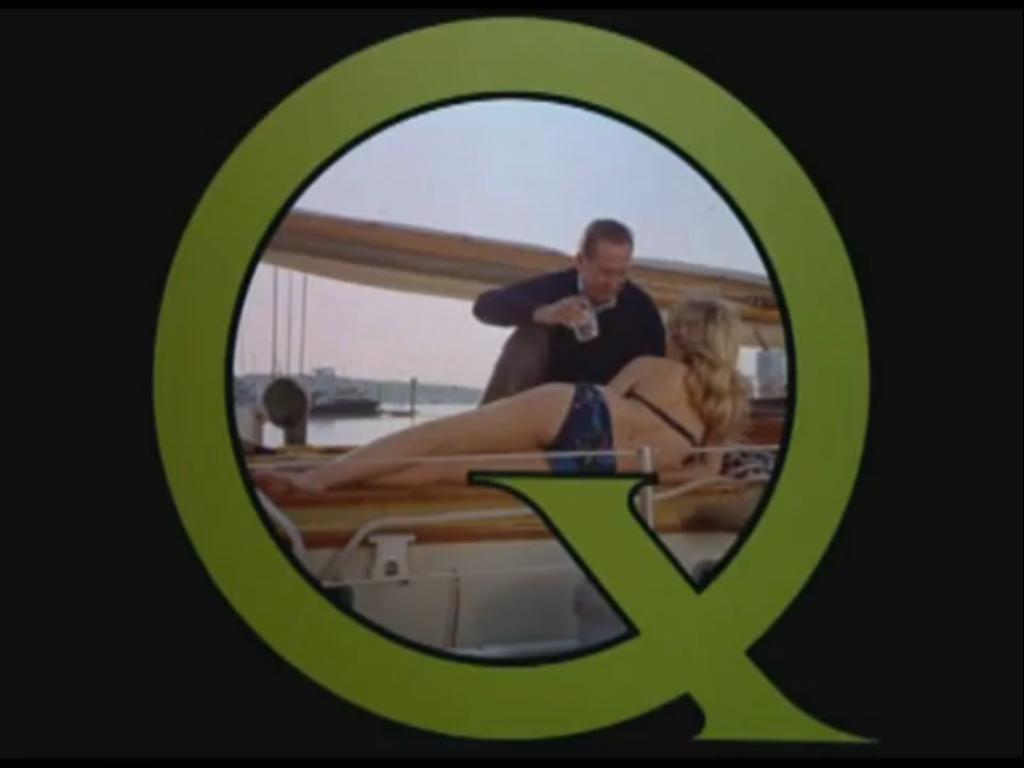 Glen A. Larson Productions
in association with
Universal City Studios, Inc. / an MCA company
for NBC
Created by Glen A. Larson and Lou Shaw

Season 1 (1976-77):
Executive Producer Glen A. Larson
Produced by Lou Shaw
Associate Producer Winrich Kolbe
Produced by Robert F. O'Neill
Associate Executive Producer Michael Sloan

Season 2 (1977-78):
Executive Producers
Jud Kinberg (season 2 first half) Director of Photography, Frank R. Hale
Music Score, Bruce Houghton
Richard Irving (season 2 second half)

Season 3 (1978-79):
Executive Producer Peter J. Thompson

Season 4 (19790-80):
Executive Producer Donald B. Bellasario (early season 4) R.A. Cinader (later season 4),
Produced by William O.Cairncross, Lester William Berke, Charles Desmukes

Season 5 (1980-81)
Executive Producer R.A. Cinader (first 4 eps of season 5)
Executive Producer David Moessinger (rest of season 5)
Supervising Producers: William O.Cairncross, Lester William Berke
Produced by Sam Egan

Season 6 (1981-82)
Executive Producer David Moessinger (end credit)
Supervising Producers William O.Cairncross, Lester Wm Berke (end credit)
Produced by Sam Egan and/or Michael Braverman (opening credit)

Season 7 (1982-83):
Executive Producer David Moessinger (end credit)
Supervising Producers (end credit)
Willian O.Cairncross, Lester William Berke
Supervising Producer Sam Egan (opening credit)
Produced by Michael Braverman and Jeri Taylor (opening credit)

US Medical-Crime series 1976-83 7 seasons 147 episodes x 60 min color
(some early episodes were 90/120 min 'Mystery Movies')

starring
Jack Klugman as Quincy, M.E. (Medical Examiner)
with
John S. Ragin as Dr. Robert J. Asten, Chief Deputy Medical Examiner (Quincy's Boss)
Garry Walberg as Lt. Monahan
Robert Ito as Sam Fujiyama (Quincy's Lab assistant)
Joseph Roman as Sgt. Brill
Val Bisoglio as Danny (Restaurant Owner - "Danny's")

recurring cast:
Lynnette Mettey as Lee Potter, Quincy's girlfriend (season 1)
Marc Scott Taylor as Marc (Lab Technician)
Eddie Garrett as Ed (Photographer) (1982 recurring)
Filip Field as Lab Technician (1982 recurring)
John Nolan as John, the Bartender (1982 recurring)
Diane Markoff as Waitress (1982 recurring)
Peter Virgo as Pete (recurring)
Karen Philipp as Robin /Secretary (recurring)
recurring guest stars:
Anita Gillette as Quincy's first wife (in flashback - ep 3.18)
Anita Gillette as Dr. Emily Hanover, Quincy's second wife
(season 7 episodes 7.01, 7.14, 7.17, 7.18, 7.19, 7.20, 7.22)

Diana Muldaur as Dr. Janet Carlisle, Public Health Dept.
(ep 5.04 "Deadly Arena" 10Sep80)
(eps 6.03/6.04 "Slow Boat To Madness pt 1&2 11/18Nov81)

Premise:
Drama series about the cases of LA County's sleuthing Chief Coroner/
Medical Examiner

'Gentlemen you are about to enter the most fascinating sphere of
police work - the world of Forensic Medicine.'

"Quincy" Theme Music by Glen A. Larson and Stu Phillips

Music Score by includes:
Dick DeBenedictis, Bruce Broughton, William Broughton

Mr. Klugman's Wardrobe by Botany 500

Technical Adviser Victor J. Rosens, M.D.


################ Quincy, M.E. ################
##############################################
##############################################

Have you any comments, corrections, episode titles, air dates, production numbers, directors, writers, story/synopsis, guest stars, cast lists, etc?
Have you any old videos, or tv guides? Dust them off and let us know if you have any information on this series or any other tv series from the
Golden Age of TV, which is missing from any episode guides on the web. Perhaps a certain episode of a particular series coincided with a key
moment in your life, or in world events - and or has left a vivid memory of when it was shown. Let us know. Would you like to see any other
tv series guides on this site? If so please e-mail The Classic TV Archive - see Feedback below.
This guide may be distributed and copied freely, in its entirety, for personal use. All original author and copyright information must
remain intact. Any sales or other uses of this document are expressly forbidden, without the specific consent of the author(s).
Copyright © The Classic TV Archive. All rights reserved.

Return to The Classic TV Archive Home Page
Feedback - Crime Forum