CTVA
The Classic TV Archive - US Comedy Series
"My Little Margie" (1952-55) "Oh! Susanna" (1956-60)
Oh! Susanna (1956-60)
aka The Gale Storm Show
Episode Guide compiled by The Classic TV Archive
with contributions by:-
Jon Ramsey, Rina Fox, Robert Leszczak, Alan Keeling
references:
Library of Congress (telnet://locis.loc.gov)
Internet Movie Database (https://www.us.imdb.com)
Oh Susanna (season 1) (CBS) (1956-1957)
Oh Susanna (season 2) (CBS) (1957-1958)
Oh Susanna (season 3) (CBS) (1958-1959)
Oh Susanna (season 4) (ABC) (1959-1960)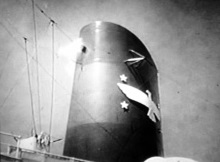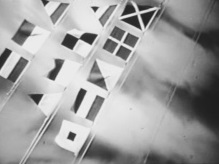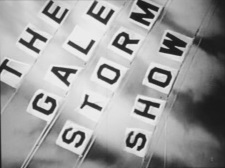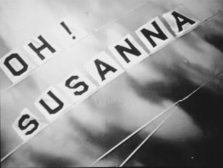 Hal Roach Studios Inc.
Independent Television Corporation (ITC)
for
CBS (seasons 1-3) Saturdays 9.00pm Produced by Alex Gottlieb (100 eps)
ABC (season4) Thursdays 7.30pm Produced by Lou Derman (26 eps)

US Situation Comedy series 1956-60 126 episodes x 30 min bw (4 seasons)
starring
Gale Storm as Susanna Pomeroy
Zasu Pitts as Elvira/Esmerelda Nugent
Roy Roberts as Capt. Simon P. Huxley
James Fairfax as Cedric (1956-59)

Premise: Problems of a social director on a luxury liner.

Gale Storm (real name Josephine Cottle) had previously starred as
Margie Albright in the tv series "My Little Margie" (1952-55),
126 episodes also Hal Roach Studios for CBS, produced by Roland Reed and co-starring Charles Farrell.
##############################################
############# Gale Storm Recordings ###############
##############################################
Gale Storm had several hit singles between 1955 and 1957
--------------------------------------------------------
A compilation of Gail Storm's hits can be found on the
record 'Gale Storm' MCA-1504 c1982

Gale Storm - I Hear You Knocking. (Oct 1955)
Gale Storm - Ivory Tower (May 1956)
Now is the hour.
On Treasure Island.
Why do fools fall in love? (Mar 1956)
Dark Moon by Gale Storm. (Apr 1957)
Lucky lips.
Memories are made of this. (Dec 1955)
Tell me why.
Gale Storm - Teenage Prayer. (Dec 1955)

################ Oh! Susanna #################
##############################################
##############################################
Have you any comments, corrections, episode titles, air dates, production numbers, directors, writers, story/synopsis, guest stars, cast lists, etc?
Have you any old videos, or tv guides? Dust them off and let us know if you have any information on this series or any other tv series from the
Golden Age of TV, which is missing from any episode guides on the web. Perhaps a certain episode of a particular series coincided with a key
moment in your life, or in world events - and or has left a vivid memory of when it was shown. Let us know. Would you like to see any other
tv series guides on this site? If so please e-mail The Classic TV Archive - see Feedback below.
This guide may be distributed and copied freely, in its entirety, for personal use. All original author and copyright information must
remain intact. Any sales or other uses of this document are expressly forbidden, without the specific consent of the author(s).
Copyright © The Classic TV Archive. All rights reserved.

Return to The Classic TV Archive Home Page
Feedback - Comedy Forum