CTVA
The Classic TV Archive - US Adventure series

Sky King (1951-59) Whirlybirds (1957-60) Ripcord (1961-63)
Sky King (1951-59)
Sponsors Nabisco - the National Biscuit Company (1955-59)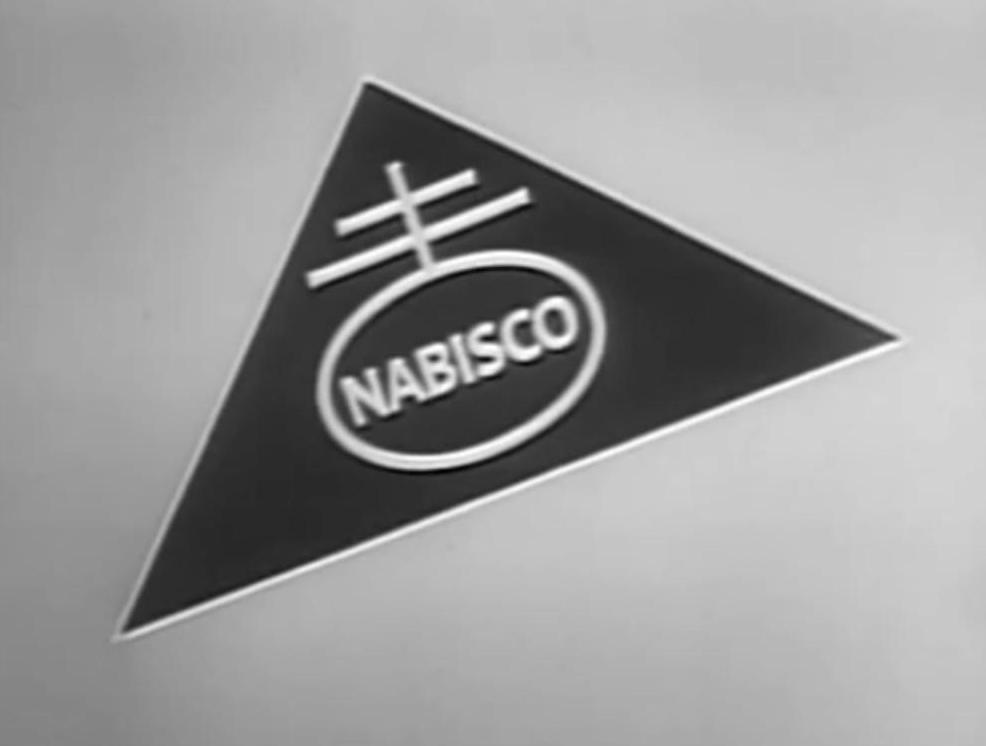 Episode Guide compiled by The Classic TV Archive
with contributions by:
Sal Crisanti, Rina Fox, Tom Alger, James Beer
Steve Jensen (ep #13), Robert B. Huggins (#54), Kent Volgamore
references:
Library of Congress (telnet://locis.loc.gov)
Internet Movie Database (https://www.www.imdb.com)
Source: NostalgiaFamilyVideo.com
Sky King website: "https://www.angelfire.com/mi/freeper/"
Sky King (season 1) (NBC) (1951-52) - 19 episodes
Sky King (Reruns?)(ABC)(Saturday 8Nov52- Sunday12Sep54)
Sky King (season 2) (Syndicated) (1956) - 20 episodes
Sky King (season 3) (Syndicated) (1957-59) - 33 episodes
Sky King (Reruns) (CBS) (1959-66)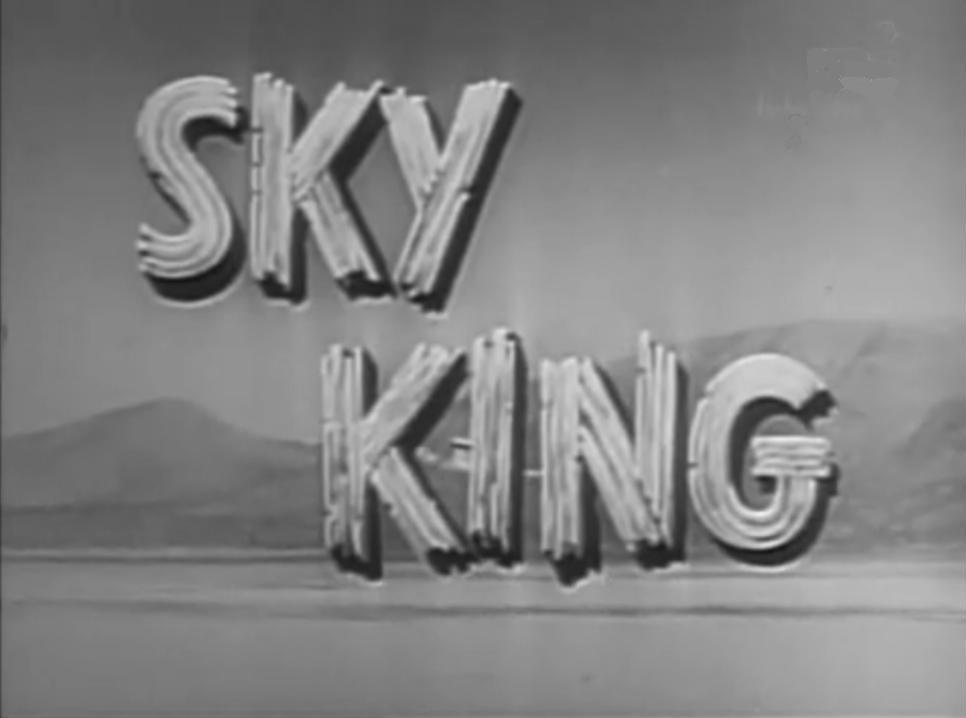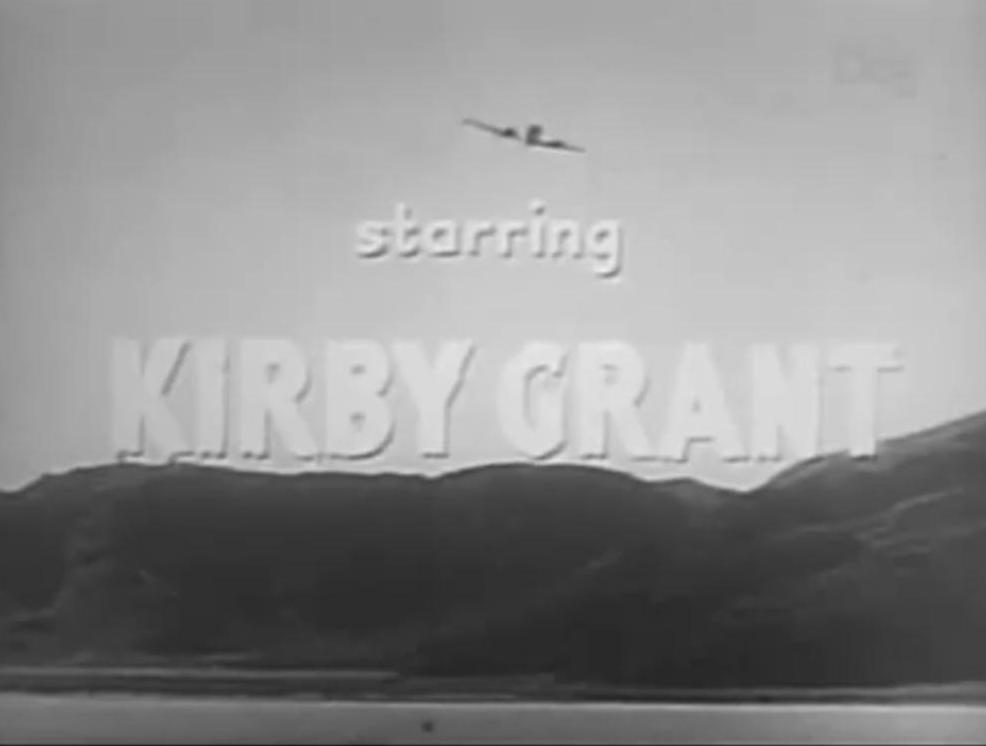 Flying Crown Enterprises, Inc
Jack Chertok production (1951-52)(eps 1-19)
McGowan Productions (1955 on) (eps 20 on)
Derby Foods, Inc.
Sponsor: Peter Pan Peanut Butter (1951-52)(eps 1-19)
Sponsor: Nabisco (1955 on)
for
NBC (16Sep51-26Oct52)(season 1)
ABC (8Nov52-12Sep54)(reruns of season 1?)
CBS ( 1955-59)
Produced by Jack Chertok & Clark L. Paylow (1951-52)
Produced by Dorrell McGowan & Stuart E. McGowan (1955 on)

US Adventure series 1951-62 72 episodes exist x 30 min
Sky King: 1951-1952 = 19 Half Hour Episodes
Sky King: 1955-1956 = 20 Half Hour Episodes
Sky King: 1957-1962 = 97 Half Hour Episodes (only 33 of these survived)
This gives us a total of 136 episodes filmed,
The final 64 episodes ( # 73 to #136) were distroyed
in a New York film vault fire (to be verified) - see Feedback below
Starring:
Kirby Grant as Schuyler J. "Sky" King
Gloria Winters as Penny King (niece of Sky King)
Ron Hagerthy as Clipper King (nephew of Sky King)

Recurring Cast:
Ewing Mitchell as Sheriff Mitch Hargrove
Monte Blue as Sheriff Hollister
Norman Olmstead as Bob Carey
Gary Hunley as Mickey
Chubby Johnson as Jim Bell, Ranch Foreman (1951-52)

Premise:
The exploits of Sky King, a former Naval Aviator turned Rancher, as
he struggles to maintain law and order in the Arizona ranching area
of Grover City. Based at the "Flying Crown Ranch", Sky King used
his plane "The Songbird" to rescue the trapped and to capture fugitives

Airplanes included:
(1951-56) Cessna T-50 (Bamboo Bomber) (eps 1-39)
(1957-59) Cessna 310B (only 33 surviving episodes)(eps 40 on)
Both airplanes were known as "Songbird" in the TV series.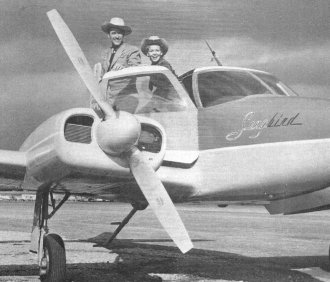 Sky King came to be the longest running television childrens show.
It ran between 1951 to 1968 on ABC, CBS, NBC and rerun again in 1987 to 1988 CBN.

Other Credits:
*
DIRECTORS INCLUDED:
Paul Landres, Stuart E. McGowan, John H. Morse, Oliver Drake,
Jodie Copelan, William Witney
*
ASSISTANT DIRECTORS INCLUDED:
Clark L. Paylow AND JACK GERSMAN
*
WRITERS INCLUDED:
ORVILLE H. HAMPTON, DWIGHT BABCOCK, DAVID LANG, CHARLES LARSON,
CURTIS KENYON, SHERMAN L. LOWE, POLLY JAMES, TOM SELLER,
BARNEY A. SARECKY, JOE RICHARDSON
*
CINEMATOGRAPHERS INCLUDED:
ROBERT PITTACK, WILLIAM BRADFORD, MACK STENGLER
*
SUPERVISING FILM EDITORS INCLUDED:
JACK RUGGIERO AND ARTHUR H. NADEL
*
FILM EDITORS INCLUDED:
SHERMAN A. ROSE, BEN MARMON, FRANK CAPACCHIONE
*
MUSIC EDITORS INCLUDED:
DAVID CHUDNOW (MUTEL MUSIC) AND EVE NEWMAN
*
MUSIC SUPERVISOR ALEC COMPINSKY
*
AERIAL ADVISOR: PAUL MANTZ
*
STUNTS:
DALE VAN SICKEL, HARVEY PARRY, CHARLES HORVATH, BOYD'RED'MORGAN,
FRED KRONE, BILL CATCHING, BOYD STOCKMAN

ODAT: = original copyright date
OREG: = original copyright registration number
Headline News - Death of Kirby Grant (Sky King), 1985
################# Sky King ##################
################# Feedback ##################
#############################################
From : Kent Volgamore <kvolgamore@cox.net>
Sent : Wednesday, October 20, 2004
Hi..
I have the Sky King website at 'members.cox.net/skykingtv/skyking'..
I was looking at your episode list..I have talked with Gloria Winters
and she said that there were only 72 episodes shot.
I know that the other Sky King website mentions 136 episodes and the
loss in a fire but I really think that they were copies..not original
episodes. The episode guide that I have on my website is from the
"Television Westerns Episode Guide" by Harris M Lentz III.
The 72 episode set will be available on remastered DVDs shortly...
the set was done for Flying Crown Enterprises..Bill Campbell..the owner.
They will be available through 'skyking.com'..which is now just a
'dummy page' but will be redone and active when the set is available..
Kent Volgamore

################# Sky King ##################
##############################################
##############################################
Have you any comments, corrections, episode titles, air dates, production numbers, directors, writers, story/synopsis, guest stars, cast lists, etc?
Have you any old videos, or tv guides? Dust them off and let us know if you have any information on this series or any other tv series from the
Golden Age of TV, which is missing from any episode guides on the web. Perhaps a certain episode of a particular series coincided with a key
moment in your life, or in world events - and or has left a vivid memory of when it was shown. Let us know. Would you like to see any other
tv series guides on this site? If so please e-mail The Classic TV Archive - see Feedback below.
This guide may be distributed and copied freely, in its entirety, for personal use. All original author and copyright information must
remain intact. Any sales or other uses of this document are expressly forbidden, without the specific consent of the author(s).
Copyright © The Classic TV Archive. All rights reserved.

Return to The Classic TV Archive Home Page
Feedback -
Adventure Forum