CTVA
The Classic TV Archive - UK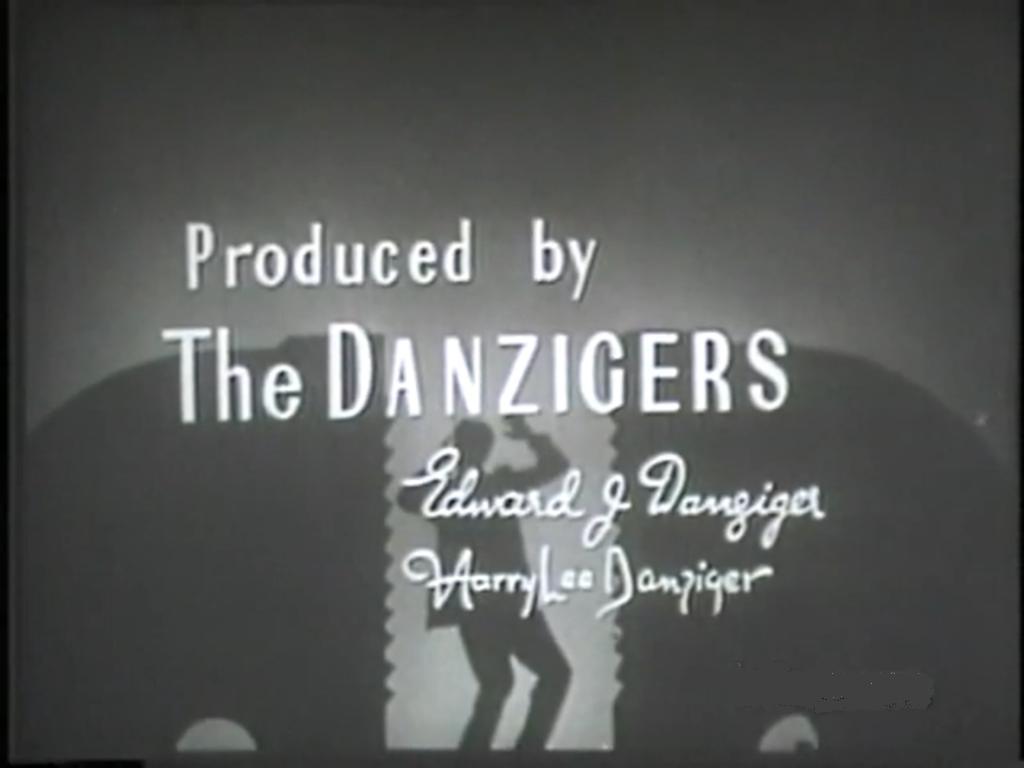 "Calling Scotland Yard" (UK) (1953-54) - aka - "Adventure Theater"(US) (1956-57)
"The Vise"(anthology) (1954-55) "The Vise:Mark Saber" (1955-57) "Saber of London" (1957-59)
"Man from Interpol" (1959-60) "The Cheaters" (1960-61) "Richard the Lionheart" (1961-62)
Man from Interpol
Episode Guide compiled by The Classic TV Archive
with contributions by:
David Moore
Dinosaur TV- Save Our Forgotten British Heritage (David Moore)
D. W. McGregor (Sunderland, UK)
Geoff Phillips (Durham UK)
Alan Keeling (Warley, West Midlands UK)
references:
Library of Congress (telnet://locis.loc.gov)
Internet Movie Database (http://www.us.imdb.com)
-----------------
MAN FROM INTERPOL
-----------------
Danziger Photoplays Production
Executive Producers
Edward J. Danziger and Harry Lee Danziger

UK Police series 1959-60 39 episodes x 30 min bw
starring
Richard Wyler
as Interpol Agent Anthony (or Antony) Smith
with
John Longdon as Superintendent Mercer

recurring support cast:
John Serret as Inspector Gouthier / Inspector Frenay ( French Police Chief)
Peter Allenby as Ricardi, of the Italian Carabineri
#8"No Other Way" (Peter Allenby plays Lombardi in this one)
#26 "Inside Job", #29 "Mistaken Identity", #39 "The Golden Shiri")

Premise:
Cases of an Interpol Agent assigned to Scotland Yard

In the U.S some episode of "Man From Interpol" were shown on
NBC's "Detectives Diary" series (circa 1961) together with repeats of
"Mark Saber"

Other Danziger productions included
'Calling Scotland Yard' (NOT the Edgar Lustgarten series)
'The Vise' 'Mark Saber' 'Saber of London' 'The Cheaters'
'Richard The Lionheart'

The background music was by the well-known jazz leader Tony Crombie (his
music not as effective as Bill le Sage for "The Cheaters").

The narrator in the series is ...........? Do you know?
Not to be confused with ... Interpol Calling (ITC)(1959) starring Charles Korvin

############# Man from Interpol ##############
############## season 1959-60 ###############
##############################################

[01] Man From Interpol: NEST OF VIPERS
Directed by Godfrey Grayson
Starring: Richard Wyler
Guest cast:
Michael Peake ............ Marco
Willoughby Goddard ....... Russell
Synopsis:
A counterfeit English bank note and a printing press
are found at the scene of a murder. [TA]
(US broadcast: 30Jan60 KRON-4, San Francisco, CA, Saturday 10:30pm)

[02] Man From Interpol: THE FEATHERED FRIEND
23Mar61 [uk] Tyne-Tees
Directed by Godfrey Grayson
Starring: Richard Wyler
Guest Cast:
Peter Elliot ........... Hammer
Gerik Schjelderup ...... Myner
Peggy-Ann Gifford ...... Schmidt
Theodore Wilhelm ....... Dervalt
Otto Diamant ........... Brandt
Summary:
Scotland Yard call in Interpol Agent Tony Smith
when a pigeon is discovered carrying diamonds in a
canister on its leg.

[03] Man From Interpol: SOUL PEDDLERS
Script by George St George
Directed by Max Varnel
Voice-over Introduction after titles:
"Rushington Manor near London, England" (rather brief!!)
Starring: Richard Wyler
Guest Cast:
Sandor Eles ............ Hatviny
Michael Peake .......... Patrak
Christina Lubitz ....... Zita
Robert Dorning ......... Boss
Donald Tandy ........... Muller
Nyree Dawn Porter ...... Mary
**************** no synopsis ***************

[04] Man From Interpol: ODDS ON MURDER
Script by Eldon Howard
Directed by Godfrey Grayson
Introduction ".........."
Starring: Richard Wyler
Guest Cast:
John le Mesurier ....... Count Salon
Noel Dyson ............. Countess Salon
Bill Owen .............. Tim Stout
Lisa Daniely ........... Nicki
Arnold Bell ............ Harry Ar
James Donnelly ......... Detective
(Note: Bill Owen plays a typical role as a jockey, in a strong cast)
Tim Stout is the chief jockey for Count and Countess Salon, and
when he receives threatening letters and somebody tries to shoot
him at practice on the course, Anthony Smith, Interpol Agent,
sets out to find the culprit.

[05] Man From Interpol: THE KEY WITNESS
© 1959 Copyright Year on Film
27Feb60 NBC Sat, on "Detective's Diary"
Directed by Godfrey Grayson
Introduction:
"Throughout the world there are many vicious men whose crimes are
known to the police, but against whom it is difficult to assemble
sufficient evidence or find anyone willing to testify. Our story
began in a bar in London September 23rd 12.30pm."
Starring: Richard Wyler
Guest Cast:
Robert Arden
Cecil Brock
John Stewart
Jack Taylor
**************** no synopsis ***************

[06] Man From Interpol: ESCAPE ROUTE *****
© 1959 Copyright Year on Film
Script by Stanley Miller
Directed by Ernest Morris
Starring: Richard Wyler
Guest Cast:
James Hayter ............ Henry Roper
Beatrice Varley ......... Mrs Roper
Walter Horsbrugh ........ Pickerton
Walter Gotell ........... Demitri
Frank Singuineau ........ Kanaka
Warren Mitchell ......... Police Chief
Anna Gerber ............. Lila
Ian Hewitson ............ Bank Teller
Summary:
Henry, a mild mannered clerk at Challoner's Bank - same name as
episode 28-, absconds with a nice retirement nest egg to the South
Seas. Smith is sent to get him back.)
Note: The best episode I've seen - <David Moore>

[07] Man From Interpol: LOVE BY EXTORTION
04Feb61 NBC Sat 12:30pm, on "Detective's Diary"
Script by Brian Clemens
Directed by Montgomery Tully
Intro:"........."
Starring: Richard Wyler (as Interpol Agent Anthony Smith)
with: John Longden (as Supt. Mercer)
Guest Cast:
Robert Ayres ......... Price
Noel Dyson ........... Martha
John Serret .......... Inspector Frenay (recurring)
Brian Worth .......... Paul
Donald Tandy ......... John
Ellen Blueth ......... Gerda
William Hodge ........ Millar
Garard Green ......... Reed
John Stuart .......... Inspector
Howard Lang .......... Sergeant
Totti Truman ......... Miss Prinn
Synopsis:
Investigating the disappearance of a wealthy invalid, Anthony
Smith learns that another Interpol Agent has a similar case in
France.
NOTE: Some recent copies of #7 "Love by Extortion" have the end
credits for #22 "Murder Below Decks" attached in error. [D. Moore]

[08] Man From Interpol: NO OTHER WAY
Script by Eldon Howard
Directed by Ernest Morris
Introduction:
"Crime is seldom solved quickly. Sometimes the law must be patient.
In this area of Northern Italy, a fugitive from justice avoided
detection for ten years. This is the small town of Laverno. The
time October 1955."
Starring: Richard Wyler
Guest Cast:
Leonard Sachs ......... Mario
Peter Howell .......... Turner
George Roderick ....... Del Papa
Peter Allenby ......... Lombardi (recurring)
Theodore Wilhelm ...... Reverend Poe
Arnold Bell ........... Sir Harry Turner
Nancy Nevinson ........ Maria's wife
Victor Baring ......... Photographer
**************** no synopsis ***************
[09] Man From Interpol: THE TRAP
09Apr60 NBC Sat on "Detective's Dairy"
rerun 18Mar61 NBC Sat 12:30pm, on "Detective's Dairy"
Script by Brian Clemens
Directed by Godfrey Grayson
Introduction:
"Mill Hill London Friday September 25th. The factory of Burston
Aircraft Ltd."
Starring: Richard Wyler (as Interpol Agent Anthony Smith)
Guest Cast:
Peter Retynolds ....... Welsh (missing from screen credits)
Inia Te Wiata ......... Musulo
Chin Yu ............... Tanio
Sheldon Lawrence ...... Pilot
Paddy Webster... Stewardess
William Hodge... Passenger
Note: Peter Reynolds plays "Walsh" whom Smith attempts to extradite
from Japan - but he has NO on-screen credit!)
Synopsis:
Anthony Smith follows a fugitive to Japan, only to find that the
man is a Japanese citizen, not liable to extradition.

1.10 [--] Man From Interpol: THE DOLL MAKER
Directed by Robert Lynn
Starring: Richard Wyler (as Interpol Agent Anthony Smith)
with: John Longden (as Supt. Mercer)
Guest Cast:
Rolf Harris .......... Grady
Gordon Sterne ........ Lebois
Robert Henderson ..... Jack
Stella Bonheur ....... Elsa
Charles Hill ......... Kruger
Garard Green ......... Forbes
Eric Dodson .......... Ali
Arnold Yarrow ........ Mayli
Eric Corrie .......... Spencer
Stewart Hillier ...... Steward
Summary:
A passenger on the Silver Star is stopped by customs officials
when the ship docks in Sydney, Australia. A bronze doll found in
the man's luggage is found to contain four ounzes of heroin.
Interpol Agent Tony Smith is dispatched down under to investigate.
(UK: 24Nov60 ITV A-R London, Thurs 11:07 pm)

[11] Man From Interpol: ALL THE DEAD WERE HARRISONS _aka_ NO ENTRY
© 1959 Copyright Year on Film
Directed by Godfrey Grayson
Starring: Richard Wyler
Guest Cast includes:
Robert Dorning ......... Hendrix
Robert Raglan .......... Inspector
Summary: ("All the dead were Harrisons")
Scotland Yard is puzzled by the mysterious deaths of several people,
all with the surname of Harrison. When an old lady with that name
is murdered in her lonely house, Interpol Agent Tony Smith is
assigned to the case. He travels to Canada to investigate one of
the previous deaths of a Harrison.

[12] Man From Interpol: THE MAN WHO SOLD HOPE
16Apr60 NBC Sat on "Detective's Diary"
(re-run 01Apr61 NBC Sat 4:00pm Pacific Time)
Script by Brian Clemens
Directed by Robert Lynn
Introduction:
"This is Bremen seaport in North Germany. Of all criminals perhaps
there is none so low or so vile as he who profits from human
suffering, who trades in the helpless, who sells hope when there
is none. Such a man was Karl Moger."
Starring: Richard Wyler (as Interpol Agent Anthony Smith)
Guest Cast:
Walter Gotell ........... Karl Moger
Jacques Cey ............. Pierre
John G Heller ........... Nargy
Stanley Beard ........... Borche
Nancy Nevinson .......... Vera
Summary 1:
Interpol Agent Tony Smith is assigned to the case of displaced
persons being smuggled illegally into England. They are being
smuggled on board ship from France across the English Channel.
Smith has to pose as an illegal imigrant in order to get on board
the ship.
Synopsis 2:
"The Man Who Sold Hope" to displaced persons has thrown two of them into
the English Channel. When the bodies wash up on the beach, Scotland Yard
sends Smith to investigate.

[13] Man From Interpol: THE MURDER RACKET
(US syndication: 23Apr60 NBC Sat, on "Detective's Diary")
(UK airdate: 03Jun61 ITV Tyne-Tees, Thur 10:52PM)
(UK airdate: 25Mar69 ITV Granada, Tue - rpt)
Directed by Godfrey Grayson
Introduction: (it bears only vague relation to the synopsis!)
"Of all the types of crime committed, the apparently motiveless crime
is the most baffling. This story begins in Paris one clear September
night when M. Gaston Lavarre, a meek mild mannered respectable French
citizen was leaving his downtown office quite late."
Starring: Richard Wyler (as Interpol Agent Anthony Smith)
with: John Longden (as Supt. Mercer)
Guest Cast:
Douglas Jones .......... Lavant
(Tyne-Tees "The Viewer" says Lavant - but this could be Lavarre - above)
Anthony Jacobs ......... Crighton
John Serret ............ Veroux
Jack Melford ........... Wright
John Martin ............ Freddy
David Lander ........... Fowler
William Hodge .......... Major Dartford
Peter Swanwick ......... Sergeant
Andreas Melandrinos .... Concierge
Walter Horsbrugh ....... Detective
Synopsis:
Interpol Agent Tony Smith investigates three apparentley motiveless
murders. He learns that a gun of the same calibre used in the
killings was stolen from the house of a Major Dartford some weeks
earlier.

[14] Man From Interpol: DEATH VIA PARCEL POST
4May61 [uk] Tyne-Tees, Thur 10:50 pm
Script by Mark Grantham
Directed by Montgomery Tully
Introduction:
"Crimes can start in a multiple of ways. Blatantly or surreptitiously,
meditated or unmeditated, planned or unplanned. Often the most
difficult to solve is that which starts in the hands of an innocent
agent, someone who is unaware he is being used for criminal ends.
Such was the case of Death via parcel post."
Starring: Richard Wyler
Guest Cast:
Arnold Bell .............. Gladstone
Grace Arnold ............. Mrs Gladstone
John Brooking ............ Jameson
Garard Green ............. Gavali
Arthur Gomez ............. Razel
Paul Craig ............... Ring
Summary:
An archeologist is blown to pieces by a bomb which is delivered to
him by parcel post. Interpol Agent Smith is called in to investigate.
Note: One of the best stories _David Moore.

[15] Man From Interpol: OUT OF THIN AIR
© 1959 Copyright Year on Film
Script by Brian Clemens
Directed by Montgomery Tully
Intro:"............"
Starring: Richard Wyler
Guest Cast:
Brian Worth ............ Carleton
Michael Balfour ........ George
John Serret ............ Inspector Gouthier (recurring)
Chuck Keyser ........... Manufacturer
Jill Melford ........... Stewardess
Carole Lorimer ......... Girl Friend
Summary:
Interpol Agent Anthony Smith is called in when a truck is found
burnt out with its two occupants dead and its shipment missing.
This shipment, gold cigarette lighters, is found to have been
smuggled in from France.

[16] Man From Interpol: THE CASE OF MIKE KRELLO
2Mar61 [uk] A-R London, Thur 11:05 pm
3Jan69 [uk] Granada (rpt)
Script by Eldon Howard
Directed by Montgomery Tully
Introduction:
"October 21st. The place London England. The time 9.14am"
Starring: Richard Wyler
Guest Cast:
Bill O'Connor .......... Krello
Michael Peake .......... Wallace
Diana Chesney .......... Mullins
Colin Tapley ........... Granz
Sylvia Francis ......... Moore
Derek Prentice ......... Mr. Smith
Eric Dodson ............ Kara
Maisie MacFaquhar ...... Woman
Miko Sperber ........... Doctor
Summary:
Mike Krello, a brilliant scientist from America, working in
England, disappears on the morning of an important test of a new
atomic device. His boss contacts Interpol.

[17] Man From Interpol: KILLER WITH A LONG ARM
Script by Brian Clemens
Directed by Montgomery Tully
Introduction ".........."
Starring: Richard Wyler
Guest Cast:
Peter Vaughn ........... Karl
Maurice Kaufmann ....... Sando
Ian Fleming ............ Wilmot
Richard Shaw ........... Pato
Stuart Saunders ........ Grocer
Robert Raglan .......... Grocer
Summary:
A gunsmith is shot and killed in his own shop and a rifle with a
telescopic sight is stolen. When it comes to light that this crime
has international connections Interpol Agent Anthony Smith is
assigned to track down the murderer or murderers.
Note: Peter Vaughn in a typical sinister role as a marksman who
takes over a professor's home to commit an assassination. Rest of
plot as already summarised.

[18] Man From Interpol: MURDER IN THE SMART SET
Directed by Montgomery Tully
Starring: Richard Wyler
**************** no guest cast details ***************
Anthony Smith of Interpol is called in when a murder is committed
which has international connections. He interviews Ann Winter who
is a gossip column writer with the smart set.

[19] Man From Interpol: THE FRONT MAN
re-run NBC 01Jul61, Sat 12:30pm, on "Detective's Diary"
Script by Stanley Miller
Directed by Peter Curran
Introduction:
"The roads of crime lead to many strange assignments in many
lands. Or so it seemed one morning last spring when Interpol Agent
Anthony Smith landed in Paris .. - Paris was no new adventure for
Smith. His frequent visits off duty had familiarised him with the
people and the city. Now he journeyed straight to his hotel, checked
in and left immediately to visit his old friend Inspector Gouthier "
at the Surete."
Starring: Richard Wyler
Guest Cast includes:
John Serret ............. Inspector Gouthier (recurring)
Peter Dyneley ........... Gerrard
Christina Lubitz ........ Jeanette
Bandana Das Gupta ........ Nadia
Note:
A long introduction to make use of the fact that they actually had filmed in Paris.
Synopsis:
Smith, called in by the French police on a smuggling case, finds the path
to one of his suspects blocked by a tough secretary.

[20] Man From Interpol: THE LAST WORDS
Script by Brian Clemens
Directed by Godfrey Grayson
Starring: Richard Wyler
Guest Cast:
Pete Murray ............ Haynes
Ian Fleming ............ Governor
Jill Williams .......... Julia
Anthony Jacobs ......... Parro
Geoffrey Hibbert ....... Wilson
Paul Craig ............. Martin
Summary:
A crook, serving a sentence for robbery dies in his cell. It is
thought that, before he died , he might have told his cell mate
Haynes, where he stashed the money he stole. Because the money
was in a foreign currency, Interpol is called in and Agent Anthony
Smith is assigned the case.

[21] Man From Interpol: THE MAHARAJAH OF DEN
01Apr61 NBC Sat 12:30pm on "Detective's Diary"
rerun 08Apr61 NBC, Sat 4:00pm PT
Script: Eldon Howard
Directed by Peter Curran
Starring: Richard Wyler
Guest Cast:
Francis Matthews ....... Maharajah of Den
George Pastell ......... Kubetz
Nicholas Brady ......... Kelly
Frank Olegario ......... Tai
Dinah Anne Rogers ...... Maharanee
Martin Wyldeck .......... Hotel Manager
Synopsis:
Smith is sent to India to escort "The Maharajah of Den" on his visit to
England. When the Maharajah reaches his hotel, he finds that the
accommodations include a murderer.

[22] Man From Interpol: MURDER BELOW DECKS
08Jul61 NBC Sat 12:30pm on "Detective's Diary"
Script by Mark Grantham
Directed by Montgomery Tully
Starring: Richard Wyler
Guest Cast:
Bandana das Gupta ....... Hamisa
Peter Elliott ........... Kuali
Homi Bode ............... Police Chief
Michael Peake ........... Moturno
Mahmoud Mali ............ Ali
Walter Randell .......... Saleb
Synopsis 1:
An Indian is found murdered on a ship sailing from England and
Interpol is called in to investigate.
Synopsis 2:
Smith, investigating a shipboard murder, follows a trail which
leads to a small village in India.
NOTE: Some recent copies of #7 "Love by Extortion" have the end
credits for #22 "Murder Below Decks" attached in error. [D. Moore]

[23] Man From Interpol: DIPLOMATIC COURIER
Script by Howard Eldon
Directed by Montgomery Tully
Starring: Richard Wyler
**************** no guest cast details ***************
**************** no synopsis ***************

[24] Man From Interpol: TIGHT SECRET (UK title) _aka_ STATE SECRET
Script: Ken Taylor
Directed by Godfrey Grayson
Introduction: " .......... "
Starring: Richard Wyler
Guest Cast:
Gerard Heinz ........ Kaufman
George Pastell ...... Vic
Jack May ............ Tom
John Gabriel ........ Coutant
Eira Heath .......... Mitzi
**************** no synopsis ***************
[25] Man From Interpol: INTERNATIONAL DIAMOND INCIDENT
Directed by Montgomery Tully
Introduction:
"The business of the law takes on many strange tasks. Human
situations it has to unravel in its efforts to apprehend the
criminal. Failings and heartbreaks of ordinary people who do not
normally come into the orbit of crime are all too often thrown in
the path of the lawman as he performs his duty. It was a case that
involved simple ordinary people which began one morning in the lovely city of Amsterdam,
capital city of Holland. The date Wednesday October 9th. John Day
an American on holiday in the city, entered the building of Yonkers
and Company, wholesale diamond merchants."
Starring: Richard Wyler
Guest Cast includes:
Paul Carpenter
Geoffrey Bayldon
(NOTE: I think the expenses must have run to filming in Holland too!)
**************** no synopsis ***************
[26] Man From Interpol: INSIDE JOB
Script by Brian Clemens
Directed by Godfrey Grayson
Introduction:"...."
Starring: Richard Wyler
Guest Cast:
Robert Arden ............ Peters
Nyree Dawn Porter ....... Signora
Nicholas Brady .......... Basett
Peter Allenby ........... Ricardi (recurring)
Bill O' Connor .......... Farrow
**************** no synopsis ***************
[27] Man From Interpol: A WOMAN IN PARIS
Script by Eldon Howard
Directed by Montgomery Tully
Intro:"....."
Starring: Richard Wyler
Guest Cast:
Norman Mitchell ........ Fred
Martine Alexis ......... Margo
Andre Charise .......... Reservation Clerk
Andreas Malandrinos .... Renea
Andre Maranne .......... Information Clerk
Anthony Smith is assigned to investigate the disappearance, in
Paris, of the son of a wealthy man. Smith is helped by Inspector
Duval of the Surete.

[28] Man From Interpol: MAN ALONE
4Dec61 [uk] Tyne-Tees, Mon 11:30 pm
Story by Brian Clemens
Directed by Max Varnel
Introduction:
"Bushey Heath near London, Thursday October 25th. A branch office
of Challoner's Bank Limited."
Note: A two minute introduction filmed on location, presumably shot in nearby
Elstree, shows a bank guard being killed outside the bank in a wages snatch.
Starring:
Richard Wyler (as Interpol Agent Anthony Smith)
with: John Longden (as Supt. Mercer)
Guest Cast:
William Ingram .......... Paul Lloyd
Michael Balfour ......... Barney
Kenneth Warren .......... Charley
Jack Taylor ............. Frankey
Robert Rietty ........... Giovani
Victor Rietty ........... Manager
Summary:
Paul Lloyd is wanted by Interpol for killing a guard after stealing
money from a Bank and leaves the country for Italy. Giovani, a
small-town policeman, sees Lloyd, arrests him, then telephones Interpol,
and Tony Smith is sent out to Italy to bring him back to England for trial.

[29] Man From Interpol: MISTAKEN IDENTITY
Script: Brian Clemens
Directed by Godfrey Grayson
Intro: "Crime has a strange way of having small beginnings. This
started on a deserted French road."
Starring: Richard Wyler
Guest Cast:
John Serret... Inspector Gouthier (recurring)
Charles Leno... Benson
Dorothy Gordon... Ruth Benson
Peter Allenby... Ricardi (recurring)
Carl Duering... Pietro
Lois Daine... Julie Marsh
**************** no synopsis ***************
[30] Man From Interpol: MISSING CHILD
27Nov61 [uk] Tyne-Tees, Mon 11:30 pm
Written by Eldon Howard
Directed by Max Varnel
Starring: Richard Wyler
Guest Cast:
Ferdy Mayne ............. Haja
Lorraine Clewes ......... Mrs. Haja
Marion Mathie ........... Miss Tanner
Derek Blomfield ......... Alain
Christopher Whitty ...... Steven
Gordon Phillott ......... Butler
Colin Tapley ............ Dr. Peters
Summary:
Interpol Agent Anthony Smith is called in when Steven, the son of
Ambassador Haja, has disappeared and Haja is afraid that it may
international implications.

[31] Man From Interpol: MY BROTHER'S KEEPER
Directed by Godfrey Grayson
Introduction: " "
Starring: Richard Wyler
**************** no guest cast details ***************
NOTE: Some recent copies of #31 "My Brother's Keeper" have the end
credits for #32 "The Big Thirst" attached in error. [D. Moore]
**************** no synopsis ***************
[32] Man From Interpol: THE BIG THIRST
11May61 [uk] Tyne-Tees
Directed by Godfrey Grayson
Introduction:
"Though Prohibition was repealed in the US in 1932, one state remained
dry. This is the story of how Interpol agents of three countries
became involved in a bootlegging racket."
Starring: Richard Wyler (as Antony Smith)
Guest Cast:
C Denier Warren ....... Clerk
Jerold Wells .......... Slim
Margo Mayne ........... Rosie
Robert O'Neil ......... Curly
Patricia Punkett ...... Betty
Patrick Connor ........ Tyler
Harry Walker .......... McLeod
John McLaren ......... Craddock
This episode concerns Smith's attempts to track down illicit booze. [D. Moore]
NOTE: Some recent copies of #31 "My Brother's Keeper" have the end
credits for #32 "The Big Thirst" attached in error. [D. Moore]

[33] Man From Interpol: DEATH IN OILS
03Sep60 NBC Sat on "Detective's Diary"
Written by Mark Grantham
Directed by Godfrey Grayson
Introduction:
"Late one June evening, the night watchman was carrying out his round
as part of his normal security procedure. Among the many famous
pictures on show was part of the private collection of John C.
Terrance, the American art connoiseur."
Starring: Richard Wyler (as Smith); with John Longden (as Supt. Mercer)
Guest Cast:
Ralph Michael .......... Fliegler
Robert Ayres ........... Terrance
Gerard Green ........... Collins
Walter Gotell .......... Gerhardt
Carl Duering ........... Karl
Theodore Wilhelm ....... Curator
David Hadda ............ Sailor
Silvia Francis ......... Mary
Synopsis:
An American artist is much disturbed when he finds that some of his
paintings have been stolen during an exhibition and fakes substituted.
When the curator of the art gallery is murdered Interpol Agent Tony
Smith is called in.
(01Aug61 ITV Tyne Tees UK, Tue 7:00pm)

[34] Man From Interpol: MULTI-MURDER
Script Brian Clemens
Directed by Godfrey Grayson
Starring: Richard Wyler
Guest Cast:
John Charlesworth (as Bruno)
Summary:
A bomb explodes on an aircraft near the Austrian- Hungarian border,
scattering some debris behind the Iron Curtain. International
repercussions are anticipated, so Interpol is called in, and agent
Antony Smith is assigned. Smith vainly attempts to persuade the
police chief there to hand over key evidence. However they find
common ground in a love of Sherlock Holmes.
(Note: There's a nice concluding touch : to thank the policeman for
his co-operation Smith sends him a Holmes pipe.)
(Note: as the end titles are partly missing it is possible that this
information was simply tagged on from another episode and is incorrect.
(Directed by Montgomery Tully ?????????)

Detective's Diary: MULTI MURDER
12Aug61 [us] NBC Saturday 12:30pm
**************** no guest cast details ***************
Synopsis: When a plane mysteriously blows up over the Austrian-Hungarian
border, Smith crosses into Communist territory to retrieve a vital part.

[35] Man From Interpol: LATEST FASHION(S) IN CRIME
Directed by Godfrey Grayson
Starring: Richard Wyler
**************** no guest cast details **************
Summary:
Designs are being stolen from the "House of DeLarge", a fashion
centre. Interpol Agent Tony Smith is called in. He figures the
thieves will try the same trick again and is waiting for them
when they do.

[36] Man From Interpol: THE ART OF MURDER
Directed by Godfrey Grayson
Introduction:
"Nassau Bahamas. A morning in early February."
Starring: Richard Wyler
**************** no synopsis ***************
[37] Man From Interpol: THE CHILD OF EVE
Directed by Godfrey Grayson
Introduction:
"Superintendent Mercer and Interpol agent Anthony Smith worked on
many difficult assignments. But they had no way of knowing that at
that moment in a village in France one of their most amusing cases
was beginning."
Starring: Richard Wyler
Guest Cast includes:
Lisa Daniely
**************** no synopsis ***************
[38] Man From Interpol: THE BIG RACKET
Script by Brian Clemens
Directed by Godfrey Grayson
Intro:"......"
Starring: Richard Wyler
Guest Cast:
Robert Cawdron .......... Jack lewis
Joan Peart .............. Elsa Lewis
Charles Lamb ............ Fred
C. Denier Warren ........ Bob
John Baker .............. Harry
Josephine Stuart ........ Betty
**************** no synopsis ***************
[39] Man From Interpol: THE GOLDEN SHIRRI (final episode)
Story by Mark Grantham
Directed by Montgomery Tully
Starring: Richard Wyler
Guest Cast:
Arthur Gomez ........... Khan
Neil Hallett ........... Curt Bridges
Diane Aubrey ........... Barbara
Carl Duering ........... Pinelli
Peter Allenby .......... Ricardi (recurring)
George Roderick ........ Amato
Summary:
Khan, a visiting Eastern dignitary, is told to contact Interpol
when a priceless statue is stolen from his apartments after a party.
Interpol Agent Anthony Smith is assigned to the case and begins
checking on guests at the party.

############# Man from Interpol ##############
################# appendix ##################
########## comments by David Moore ###########

The series has been put on video with the copyright "Cinema Greats (1989)",
a rather ambitious legend! Bravo TV showed it ad nauseam in the 1990's so
I don't think I missed any episodes. The ones that I don't believe they
showed and therefore presumably were not put on to video were the following
episodes: 1, 2, 10, 18, 22 ,32 , 35. (total=7). All the other 32 were on
video. (However see my note on episode 31). Some episodes lacked cast lists
at the end and with others the title page had clearly gone missing and a
replacement added with a recreated title page. A few were American copies
with the Bayer sponsorship advertisement still intact and the concluding
shot: "NBC presentation".

Many of the programmes are dated 1960 but some I have noted as 1959 (No
other Way) (All the dead were Harrisons)(Escape Route)(Key Witness)(Out of
thin air). Does this mean these were shot first? There seem several styles
of printing for the episode title and it may be that several versions
existed for different markets. Episode 3 is dated 1960,

* by cast lists indicates I have identified these from videos of the show
- hopefully correctly! A curious feature of the cast lists is that on a
few occasions the main "guest" star isn't mentioned in the cast lists: thus
Peter Reynolds has the main role in Episode 9 but isn't on the video cast
list. Similarly in Episode 12 the arch criminal named Karl Moger isn't listed
in the cast list. I thought maybe some cast lists were "borrowed" from other
episodes but though I haven't had time to play all the episodes specially,
the ones I checked have the correct listings (thus Episode 9).

The usual finishing cast list has the background of a world map. However
episode 9 has (curiously) Mark Saber-style background and episode 3 has a
different plainer background. This may have been an episode obtained from
another country ( NB American shows noted above and I noticed one or two
episodes from other 50's series - not this one- were in French!!).
A lot of actors appear several times in the series (eg Michael Peake) in
different roles, but two who appear in the same role are: John Serret as
the French Police Chief and Peter Allenby of the Italian Carabineri. It
seems to me that though most of the series is shot in and around Elstree
Studios, Richard Wyler and a cameraman went to the two above countries
to do some external scenes on film. (No expense spared!)

I give some introductions, - where I have these but have not included here,
this is indicated by".......". The introductions sometimes give a helpful
summary of the plot. However many are not useful at all.

I was amazed that 13 episodes were shown as late as 1966 in Germany - I
expect you have seen the website which lists this. Perhaps there are cast
lists to be had from this source? Frankly the series looked rather dated in
1960 beside Danger Man etc, which no doubt explains why it was often shown
late at night. A comment , I think in a 90's TV guide, said the show was
"like something from another age", but I rather like its innocent
uncomplicated charm. And the plots are straightforward too!
Thanks for yours!
David Moore

############# Man from Interpol ##############
################# the end ##################
##############################################

Have you any comments, corrections, episode titles, air dates,
production numbers, directors, writers, story/synopsis,
guest stars, cast lists, etc?

Have you any old videos, or tv guides? Dust them off and let
us know if you have any information on this series or any other
tv series from the 1950's, 60's, 70's, or 80's , which is missing
from any episode guides on the web.

Perhaps a certain episode of a particular series coincided with
a key moment in your life, or in world events - and has left a vivid
memory of when it was shown. Let us know.

Would you like to see any other tv series guides on this site?

If so please e-mail - see Feedback below

This guide may be distributed and copied freely, in its entirety, for
personal use. All original author and copyright information must remain
intact. Any sales or other uses of this document are expressly forbidden,
without the specific consent of the author(s).

Copyright © The Classic TV Archive. All rights reserved.


Dinosaur TV - Save Our Forgotten British Heritage (David Moore)

Return to The Classic TV Archive Home Page
Feedback