CTVA
CTVA - The Classic TV Archive - UK
Sherlock Holmes (Universal) (1942-46) Basil Rathbone & Nigel Bruce
Sherlock Holmes (Sheldon Reynolds)(Paris) (1954) Ronald Howard
Sherlock Holmes (BBC)(1965) Douglas Wilmer Sherlock Holmes (BBC)(1968) Peter Cushing
Sherlock Holmes (Granada/ITV)(1984-94) Jeremy Brett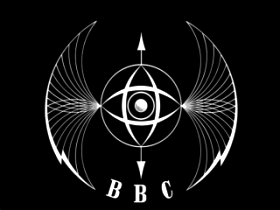 Sherlock Holmes (BBC)(1968) Peter Cushing
Episode Guide compiled by The Classic TV Archive
with contributions by:
Dinosaur TV - Save Our Forgotten British Heritage (David Moore)
references:
Library of Congress (telnet://locis.loc.gov)
Internet Movie Database (http://www.us.imdb.com)
----------------------------------------
Sir Arthur Conan Doyle's SHERLOCK HOLMES
----------------------------------------
BBC Television Production
for BBC1 (Mondays 9:05pm) (Autumn 1968)
for BBC2 (Tuesdays)(Autumn 1970)(repeats)
Produced by William Sterling

UK Detective series 1968 16 episodes x 50 min (625 line color?)
Starring:
Peter Cushing as Sherlock Holmes (1968)
Nigel Stock as Dr. Watson
*
William Lucas as Inspector Lestrade (1968)
Grace Arnold as Mrs. Hudson (1968)
Phillip Bond as Stapleton (1968)
George Howell as Squire Frankland (1968)
Peter Cushing on Wogan again - Sherlock Holmes Centenary

################ Sherlock Holmes #############
################## season 1968 ###############
##############################################
BBC1 Mondays

1.1 [--] Sherlock Holmes: THE SECOND STAIN (missing)
09Sep68 BBC1 Mon
Starring: Peter Cushing (as Sherlock Holmes)
Nigel Stock (as Dr. Watson)
Guest Cast:
Daniel Massey .... Trelawney Hope
Cherie Lunghi .... Emily
Clifford Cox .... PC MacPherson
Joan Crane .... Renate
Alicia Deane .... Madame Fournaye
Freddie Earlle .... John Mitton
Ronald Forfar .... Ticket Clerk
Penelope Horner .... Lady Hilda
Cecil Parker .... Lord Bellinger
Derek Waring .... Henri Fournaye
Sandra June Williams .... Lucy

1.2 [--] Sherlock Holmes: THE DANCING MAN (missing)
16Sep68 BBC1 Mon / 22Sep70 BBC2 Tue 8.0 pm (repeat)
Starring: Peter Cushing (as Sherlock Holmes)
Nigel Stock (as Dr. Watson)
Guest Cast:
Brenda Bruce .... Saunders
Henry Gilbert .... Dr. Armstrong
Frank Mann .... Abe Stoney
Richardson Morgan .... Inspector Martin
Judee Morton .... Elsie Cubitt
Gwen Nelson .... Mrs. King
Maxwell Reed .... Hilton Cubitt
David Simeon .... Police Constable

1.3 [--] Sherlock Holmes: A STUDY IN SCARLET (exists)
23Sep68 BBC1 Mon / 15Sep70 BBC2 Tue 8.0 pm (repeat)
Starring: Peter Cushing (as Sherlock Holmes)
Nigel Stock (as Dr. Watson)
Guest Cast:
Ed Bishop .... Joseph Stangerson
George A. Cooper .... Inspector Gregson
Edina Ronay .... Alice Charpentier
Larry Cross .... Jefferson Hope
Larry Dann .... Arthur Charpentier
Dorothy Edwards .... Madame Charpentier
Michael Goldie .... PC Murcher
Craig Hunter .... Enoch Drebber
Tony McLaren .... Wiggins
Joe Melia .... Joey Daly
Michael Segal .... PC Rance
Henry Kay .... Commissionaire
Freddie Earlle .... Cabby

1.4 [--] Sherlock Holmes: THE HOUND OF THE BASKERVILLES pt. 1 (exists)
30Sep68 BBC1 Mon
Starring: Peter Cushing (as Sherlock Holmes)
Nigel Stock (as Dr. Watson)
Guest Cast:
Ballard Berkeley .... Sir Charles Baskerville
Gerald Flood .... Sir Hugo Baskerville
Philip Bond .... Stapleton
Christopher Burgess .... Barrymore
George Howe .... Squire Frankland
David Leland .... Dr. Mortimer
Gabriella Licudi .... Beryl Stapleton
Gary Raymond .... Sir Henry Baskerville
David Trevena .... Manager
Alan Meadows .... Servant
Bob Harris .... Coachman
Susan Lefton .... Girl

1.5 [--] Sherlock Holmes: THE HOUND OF THE BASKERVILLES pt. 2 (exists)
07Oct68 BBC1 Mon
Starring: Peter Cushing (as Sherlock Holmes)
Nigel Stock (as Dr. Watson)
Guest Cast:
Philip Bond .... Stapleton
Christopher Burgess .... Barrymore
George Howe .... Squire Frankland
Penelope Lee .... Laura Lyons
Gabriella Licudi .... Beryl Stapleton
Gary Raymond .... Sir Henry Baskerville
June Watson .... Mrs. Barrymore
Edward Higgins .... Landlord
Tony Robb .... Convict

1.6 [--] Sherlock Holmes: THE BOSCOMBE VALLEY MYSTERY (exists)
14Oct68 BBC1 Mon
Starring: Peter Cushing (as Sherlock Holmes)
Nigel Stock (as Dr. Watson)
Guest Cast:
Caroline Ellis .... Patience
Michael Godfrey .... Inspector Lanner
Vernon Joyner .... Cowper
Heather Kyd .... Alice
Peter Madden .... Bill McCarthy
Sally Sanders .... Bella
John Tate .... Turner
Nick Tate .... James McCarthy
Jack Woolgar .... Moran
Gertan Klauber .... Fat Man


1.7 [--] Sherlock Holmes: THE GREEK INTERPRETER (missing)
21Oct68 BBC1 Mon
Starring: Peter Cushing (as Sherlock Holmes)
Nigel Stock (as Dr. Watson)
Guest Cast:
Ronald Adam .... Mycroft Holmes
Clive Cazes .... Melas
George A. Cooper .... Inspector Gregson
Edward Hardwicke .... Davenport
Daros Kamenos .... Greek Priest
Evie Kyrol .... Sophy
Alexis Mann .... Paul
Steve Plytas .... Crito Manikuros
Nigel Terry .... Harold Latimer
Peter Woodthorpe .... Wilson Kemp

1.8 [--] Sherlock Holmes: THE NAVAL TREATY (missing)
28Oct68 BBC1 Mon 9:05pm
Starring: Peter Cushing (as Sherlock Holmes)
Nigel Stock (as Dr. Watson)
Guest Cast:
Dennis Price .... Lord Holdhurst
Peter Bowles .... Joseph Harrison
Lucy Griffiths .... Mrs. Tangey
Humphrey Heathcote .... Constable
Jane Lapotaire .... Annie Harrison
Roger Maxwell .... Ambassador
Lane Meddick .... Peters
Donald Tandy .... Inspector Forbes
Patrick Tull .... Charles Groot
Robin Wentworth .... Tangey

1.9 [--] Sherlock Holmes: THOR BRIDGE (missing)
04Nov68 BBC1 Mon
Starring: Peter Cushing (as Sherlock Holmes)
Nigel Stock (as Dr. Watson)
Guest Cast:
Juliet Mills .... Grace Dunbar
Erin Geraghty .... Sarah
Willoughby Gray .... Sergeant Coventry
Gillian Hayes .... Emily
Isa Miranda .... Dolores
Ann Ogden .... Rose
Henry Oscar .... Bates
Grant Taylor .... Neil Gibson

1.10 [--] Sherlock Holmes: THE MUSGRAVE RITUAL (missing)
11Nov68 BBC1 Mon
Starring: Peter Cushing (as Sherlock Holmes)
Nigel Stock (as Dr. Watson)
Guest Cast:
Dominic Allan .... Sergeant
Georgia Brown .... Rachel
Norman Florence .... Dick Darrell
Elizabeth Hughes .... Janet
Brian Jackson .... John Brunton
Shelagh Wilcocks .... Ellen
Norman Wooland .... Reginald Musgrave

1.11 [--] Sherlock Holmes: BLACK PETER (missing)
18Nov68 BBC1 Mon
Starring: Peter Cushing (as Sherlock Holmes)
Nigel Stock (as Dr. Watson)
Guest Cast:
Wilfred Downing .... John Nelligan
Ilona Rodgers .... Rachel Carey
John De Marco .... Lancaster
Ilona Ference .... Mrs. Carey
Brian Hayes .... Slater
Fred Hugh .... Allardyce
James Kenney .... Inspector Hopkins
John Tate .... Peter Carey
Jerold Wells .... Patrick Cairns
John Baskcomb .... Landlord

1.12 [--] Sherlock Holmes: WISTERIA LODGE (missing)
25Nov68 BBC1 Mon
Starring: Peter Cushing (as Sherlock Holmes)
Nigel Stock (as Dr. Watson)
Guest Cast:
Derek Francis .... John Scott Eccles
Walter Gotell .... Henderson
Christopher Carlos .... Lucas
Tutte Lemkow .... Jose
Richard Pearson .... Inspector Baynes
Philip Anthony .... PC Walters
Carlos Pierre .... Garcia
Tania Robinson .... Miss. Burnet
Desmond Stewart .... Warner
Roy Stewart .... Mulatto

1.13 [--] Sherlock Holmes: SHOSCOMBE OLD PLACE (missing)
02Dec68 BBC1 Mon
Starring: Peter Cushing (as Sherlock Holmes)
Nigel Stock (as Dr. Watson)
Guest Cast:
Edward Woodward .... Mason
Nigel Green .... Sir Robert Norberton
Michael Beint .... Barnes
Yvonne Ball .... Josie Bootle
David Bird .... Stephens
Kevin Lindsay .... George Norlett
Carol MacReady .... Carrie
Peter Miles .... Sam Brewer
Maurice Quick .... Racegoer
Jim Collier .... Racegoer
John Lawrence .... Racegoer

1.14 [--] Sherlock Holmes: THE SOLITARY CYLIST (missing)
09Dec68 BBC1 Mon / 01Sep70 BBC2 Tue 8.0 pm (repeat)
Starring: Peter Cushing (as Sherlock Holmes)
Nigel Stock (as Dr. Watson)
Guest Cast:
Gillian Bailey .... Lucy
David Butler .... Woodley
Ysanne Churchman .... Mrs. Bainbridge
Dean Harris .... Peter
Peter Miles .... Williamson
Clyde Pollitt .... Mr. Trivett
Charles 'Bud' Tingwell .... Carruthers
Alan Tucker .... Clerk
Harry Webster .... Landlord

1.15 [--] Sherlock Holmes: THE SIGN OF FOUR (exists)
16Dec68 BBC1 Mon / 08Sep70 BBC2 Tue 8.0 pm (repeat)
Starring: Peter Cushing (as Sherlock Holmes)
Nigel Stock (as Dr. Watson)
Guest Cast:
Ann Bell .... Mary Morstan
Paul Daneman .... Thaddeus & Bartholomew Sholto
David Boliver .... Mordecai Smith
Sara Clee .... Alice
Syd Conabere .... McMurdo
John Dunbar .... John Sholto
Howard Goorney .... Jonathan Small
Ailsa Grahame .... Mrs. Forester
Annabella Johnston .... Mrs. Smith
Zen Keller .... Tonga
Ahmed Khalil .... Lai Rao
Tony McLaren .... Wiggins
John Stratton .... Inspector Atheiney Jones
Ann Way .... Mrs. Bernstone
Ves Delahunt .... Policeman
Tony Leary .... Policeman
Kenneth Hale .... Policeman
David Jones .... Policeman

1.16 [--] Sherlock Holmes: THE BLUE CARBUNCLE (exists)
(final episode)
23Dec68 BBC1 Mon
Starring: Peter Cushing (as Sherlock Holmes)
Nigel Stock (as Dr. Watson)
Guest Cast:
James Beck .... James Ryder
Richard Butler .... Mr. Baker
Diana Chappell .... Catherine Cusack
Edna Doré .... Mrs. Oakshott
Neil Fitzpatrick .... John Horner
Ernest Hare .... Windigate
Frank Middlemass .... Peterson
Clyde Pollitt .... Police sergeant
Michael Robbins .... Breckinridge
Madge Ryan .... Lady Morcar

############### Sherlock Holmes 1968 #################
################# the end ##################
##############################################
"The Hound of the Baskervilles" (1959)(Hammer Films) starring Peter Cushing & Christopher Lee
Hound of Baskervilles 1959 pt.1
Hound of Baskervilles 1959 pt.3

Hound of Baskervilles 1959 pt.7
Hound of Baskervilles 1959 pt.9
Have you any comments, corrections, episode titles, air dates, production numbers, directors, writers, story/synopsis, guest stars, cast lists, etc?
Have you any old videos, or tv guides? Dust them off and let us know if you have any information on this series or any other tv series from the
Golden Age of TV, which is missing from any episode guides on the web. Perhaps a certain episode of a particular series coincided with a key
moment in your life, or in world events - and or has left a vivid memory of when it was shown. Let us know. Would you like to see any other
tv series guides on this site? If so please e-mail The Classic TV Archive - see Feedback below.
This guide may be distributed and copied freely, in its entirety, for personal use. All original author and copyright information must
remain intact. Any sales or other uses of this document are expressly forbidden, without the specific consent of the author(s).
Copyright © The Classic TV Archive. All rights reserved.

Dinosaur TV - Save Our Forgotten British Heritage (David Moore)
Return to The Classic TV Archive Home Page
Feedback