CTVA
The Classic TV Archive - US Sci-Fi Series
"The Green Hornet"(1966-67) - "Batman"(1966-68)
The Green Hornet (1966-67)
Episode Guide compiled by The Classic TV Archive
with contributions by:
references:
TV Guide / Library of Congress (telnet://locis.loc.gov)
Internet Movie Database (https://www.imdb.com)
UCLA Film and Television Archive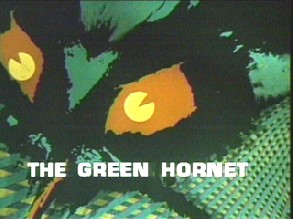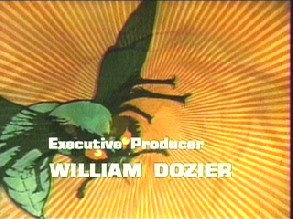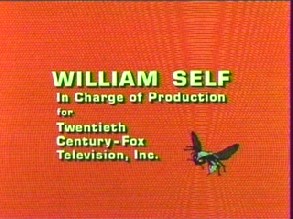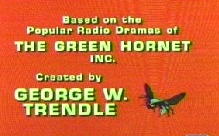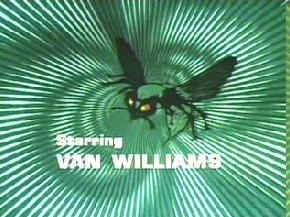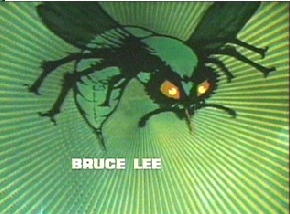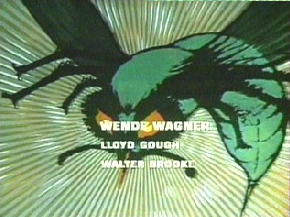 Greenway Production
in association with
Twentieth Century-Fox Television
for
ABC (Fridays 7:30pm EST)
Executive Producer William Dozier
Produced by Richard Bluel
Produced by Stan Shpetner (#24 #25 "Invasion from Outer Space" 2 parter)

Based on the radio dramas of the Green Hornet, Inc.,
Created by George W. Trendle

US Sci-Fi comic strip series 1966-67 26 episodes x 30 min color
release date 09Sep66
Starring
Van Williams as Britt Reid/The Green Hornet
Bruce Lee as Kato
with
Wende Wagner as Lenore "Casey" Case
Lloyd Gough as Mike Axford
Walter Brooke as District Attorney F.P. Scanlon

Premise:
With the help of a karate expert, the masked crusader - The Green Hornet, fights for justice.

"The Green Hornet" theme music composed by Billy May

Greenway Productions also produced "Batman" "The Loner" starring
Lloyd Bridges and "The Tammy Grimes Show"
Video - "The Green Hornet" (1940)(Cliffhanger Serial) (13 parts)

############# The Green Hornet ###############
############## season 1966-67 ################
##############################################
ABC Fridays 7:30pm EST

[01] The Green Hornet: THE SILENT GUN (1966.09.09)
prod. no. 9804
produced by Richard Bluel
directed by Leslie H. Martinson
Written by Ken Pettus
Guest Cast:
Charles Francisco ............. Al Trump
Lloyd Bochner ................. Dan Carley
Henry Evans ................... Renner
Kelly Jean Peters ............. Jackie
Ed McGrealy ................... Olson
Max Kleven .................... Stacey
L. McGrannary ................. Minister
Breland Rice .................. Policeman
Bob Harvey .................... Policeman

[02] The Green Hornet: GIVE 'EM ENOUGH ROPE (1966.09.16)
prod. no. 9806
produced by Richard Bluel
directed by Seymour Robbie
Written by Gwen Bagni, Paul Dubov
Guest Cast:
Diana Hyland .................. Claudia Bromley
Mort Mills .................... Alex Colony
Jerry Ayres ................... Pete
Joe Sirola .................... Charley
David Renard .................. Joe Sweek
Ken Strange ................... Bit Bruiser

[03] The Green Hornet: PROGRAMMED FOR DEATH (1966.09.23)
prod. no. 9802
produced by Richard Bluel
directed by Larry Peerce.
Teleplay by Jerry Thomas / Story by Lewis Reed
music by Billy May
Guest Cast:
Signe Hasso ................... Yolanda de Lukens
Richard Cutting ............... Charwoman
Barbara Babcock ............... Cathy Desmond
Sheila Leighton ............... D.A.'s Secretary
Don Eitner .................... Pat Ellen
John Alvar .................... Mark

[04] The Green Hornet: CRIME WAVE (1966.09.30)
produced by Richard Bluel
directed by Larry Peerce.
Written by Sheldon Stark
director of photography: Jack A. Marta
film editor: Fred Feitshans.
Guest Cast:
Peter Haskell ................. Abel Marcus
Sheilah Wells ................. Laura Spinner
Ron Burke ..................... Joe
Denny Costello ................ Detective
Jennifer Stuart ............... Stewardess
Wayne Sutherland .............. Clown
Breland Rice .................. Policeman
Wilkie de Martel .............. Jeweler
Dee Sutherlin ................. woman

[05] The Green Hornet: THE FROG IS A DEADLY WEAPON (1966.10.07)
prod. no. 9805
produced by Richard Bluel
directed by Leslie H. Martinson
Written by William L. Stuart
Guest Cast:
Victor Jory ................... Charles Delaclaire
Thordis Brandt ................ Nedra Vallen
Barbara Babcock ............... Elaine
George Robotham ............... Nat Pyle
Rudy Hansen ................... Fisherman
Roger Heldfond ................ Attendant

[06] The Green Hornet: EAT, DRINK AND BE DEAD (1966.10.14)
prod. no. 9807
produced by Richard Bluel
directed by Murray Golden
Written by Richard Landau.
Guest Cast:
Jason Evers ................... Henry Dirk
Harry Lauter .................. Brannigan
Harry Fleer ................... Evans
William McLeannan ............. Winfield
Eddie Ness .................... Crandall
Shep Sanders .................. Carney
Jo Ann Milam .................. Copy Girl

[07] The Green Hornet: BEAUTIFUL DREAMER (Part 1/2) (1966.10.21)
prod. no. 9808
produced by Richard Bluel
directed by Allen Reisner
Written by Ken Pettus, Lorenzo Semple, Jr.
Guest Cast:
Geoffrey Horne ................ Peter Eden
Pamela Curran ................. Canessa
Henry Hunter .................. Wylie
Jean-Marie .................... Dorothy
Maurice Manson ................ Cavanaugh
Barbara Gates ................. Mary
Victoria George ............... Harriet
Fred Carson ................... Joel
Chuck Hicks ................... Cork
Jerry Catron .................. Johnny
Sandy Kevin ................... Phil
Marina Ghane .................. Helga

[08] The Green Hornet: BEAUTIFUL DREAMER (Part 2/2) (1966.10.28)
prod. no. 9809
produced by Richard Bluel
directed by Allen Reisner
Written by Ken Pettus, Lorenzo Semple, Jr.
Guest Cast:
Geoffrey Horne ................ Peter Eden
Pamela Curran ................. Canessa
Henry Hunter .................. Wylie
Jean-Marie .................... Dorothy
Maurice Manson ................ Cavanaugh
Barbara Gates ................. Mary
Victoria George ............... Harriet
Fred Carson ................... Joel
Chuck Hicks ................... Cork
Jerry Catron .................. Johnny
Sandy Kevin ................... Phil
Marina Ghane .................. Helga

[09] The Green Hornet: THE RAY IS FOR KILLING (1966.11.11)
prod. no. 9801
produced by Richard Bluel
directed by William Beaudine
Written by Lee Loeb
Guest Cast:
Robert McQueeney .............. Richardson
Bill Baldwin .................. Dr. Karl Bendix
Mike Mahoney .................. Policeman
Grant Woods ................... Steve
Bob Gunner .................... Detective
Jim Raymond ................... Driver

[10] The Green Hornet: THE PREYING MANTIS (1966.11.18)
prod. no. 9810
produced by Richard Bluel
directed by Norman Foster
Written by Charles Hoffman & Ken Pettus.
Guest Cast:
Mako .......................... Low Sing
Tom Drake ..................... Duke Slate
Allen Jung .................... Wing Ho
Al Huang ...................... Jimmy Kee
Lang Yun ...................... Mary Chang

[11] The Green Hornet: THE HUNTERS AND THE HUNTED (1966.11.25)
prod. no. 9811
produced by Richard Bluel
directed by William Beaudine
Written by Jerry Thomas.
Guest Cast:
Robert Strauss ................ Bud Crocker
Charles Bateman ............... Quentin Crane
Douglas Evans ................. Leland Stone
Rand Brooks ................... Conway
Bill Walker ................... Bartender
Frank Gerstle ................. Mel Hurk
Dick Dial ..................... Del
Gene LeBell ................... Barney

[12] The Green Hornet: DEADLINE FOR DEATH (1966.12.02)
prod. no. 9812
produced by Richard Bluel
directed by Seymour Robbie
Written by Ken Pettus.
Guest Cast:
James Best .................... Yale Barton
Lynda Day George .............. Ardis Ralston
Jacques Aubuchon .............. Policeman #1
Kirby Brumfield ............... Policeman #2
Annazette Williams ............ Telephone Operator
Glenn Wilder .................. Murf
Roydon Clark .................. Aldo

[13] The Green Hornet: THE SECRET OF SALLY BELL (1966.12.09)
prod. no. 9813
produced by Richard Bluel
directed by Robert L. Friend
Written by William L. Stuart
Guest Cast:
Warren Kemmerling ............. Bert Seldon
Beth Brickell ................. Dr. Thomas
Jacques Denbeaux .............. Gus Wander
Greg Benedict ................. Carlos
Dave Perna .................... Wolfe
Ann Rexford ................... Nurse
Timothy Scott ................. Honeyboy
James Farley .................. Carmichael

[14] The Green Hornet: FREEWAY TO DEATH (1966.12.16)
prod. no. 9815
produced by Richard Bluel
directed by Allen Reisner
Written by Ken Pettus.
Guest Cast:
Jeffrey Hunter ................ Emmet Crown
John Hubbard .................. Giles
Reggie Parton ................. Spike
David Fresco .................. Wiggins
Harvey Parry .................. Lefty
Fred Krone .................... Rook

[15] The Green Hornet: MAY THE BEST MAN LOSE (1966.12.23)
prod. no. 9814
produced by Richard Bluel
directed by Allen Reisner
Written by Judith & Robert Guy Barrows.
Guest Cast:
Harold Gould .................. Calvin Ryland
Linden Chiles ................. Warren Ryland
Robert Hoy .................... Woody
Troy Melton ................... Pete
Bill Phipps ................... Jack Starkey

[16] The Green Hornet: THE HORNET AND THE FIREFLY
30Dec66 (Network rerun 24Mar67)
prod. no. 9817
produced by Richard Bluel
directed by Allen Reisner
Written by William L. Stuart
Guest Cast:
Gerald S. O'Loughlin .......... Ben Wade
Russ Conway ................... Commissioner Dolan
Buff Brady .................... Guard

[17] The Green Hornet: SEEK, STALK AND DESTROY (1967.01.06)
prod. no. 9816
produced by Richard Bluel
directed by George Waggner
Written by Jerry Thomas.
Guest Cast:
Ralph Meeker .................. Earl Evans
Raymond St.Jacques ............ Hollis Silver
Paul Carr ..................... Eddie Carter
John Baer ..................... Bradford Devlin
E.J. Andre .................... Paul
Harvey Parry .................. Bill

[18] The Green Hornet: CORPSE OF THE YEAR (Part 1/2) (1967.01.13)
prod. no. 9818-1
produced by Richard Bluel
directed by James Komack
Written by Ken Pettus.
Guest Cast:
Joanne Dru .................... Sabrina
Celia Kaye .................... Melissa Neal
J. Edward McKinley ............ Simon Neal
Cesare Danova ................. Felix Garth
Tom Simcox .................... Dan Scully
Barbara Babcock ............... Elaine
Nora Marlowe .................. Apple Annie
Jack Garner ................... Doorman
Sydney Smith .................. Willoughby
Sally Mills ................... Secretary
Angelique Pettyjohn ........... Girl

[19] The Green Hornet: CORPSE OF THE YEAR (Part 2/2) (1967.01.20)
prod. no. 9818-2
produced by Richard Bluel
directed by James Komack
Written by Ken Pettus
Guest Cast:
Joanne Dru .................... Sabrina
Celia Kaye .................... Melissa Neal
J. Edward McKinley ............ Simon Neal
Cesare Danova ................. Felix Garth
Tom Simcox .................... Dan Scully
Barbara Babcock ............... Elaine
Nora Marlowe .................. Apple Annie
Jack Garner ................... Doorman
Sydney Smith .................. Willoughby
Sally Mills ................... Secretary
Angelique Pettyjohn ........... Girl

[20] The Green Hornet: BAD BET ON 459--SILENT (1967.02.03)
prod. no. 9821
produced by Richard Bluel
directed by Seymour Robbie
Written by Judith & Robert Guy Barrows.
Guest Cast:
Bert Freed .................... Sgt. Bert Clark
Jason Wingreen ................ Doctor
Brian Avery ................... Jim Dixon
Nicolas Coster ................ Gregory
Barry Ford .................... Lawson
Bud Perkins ................... Dispatcher
Dick Dial ..................... Reporter

[21] The Green Hornet: ACE IN THE HOLE (1967.02.10)
prod. no. 9820
produced by Richard Bluel
directed by William Beaudine
Written by J. E. Selby and Stanley H. Silverman.
Guest Cast:
Richard Anderson .............. Phil Trager
Richard X. Slattery ........... Steve Grant
Percy Helton .................. Gus
Tony Epper .................... Nixie
Bill Couch .................... Carns
Bill Hampton .................. Jess

[22] The Green Hornet: TROUBLE FOR PRINCE CHARMING (1967.02.17)
prod. no. 9822
produced by Richard Bluel
directed by William Beaudine
Written by Ken Pettus
Guest Cast:
Edmund Hashim ................. Prince Rafil
Susan Flannery ................ Janet Prescott
Alberto Morin ................. Abu Bajr
James Lanphier ................ Sarajek

[23] The Green Hornet: ALIAS THE SCARF (1967.02.24)
no. 9823, Alias the Scarf
produced by Richard Bluel
directed by Allen Reisner
Written by William L. Stuart
Guest Cast:
John Carradine ................ James Rancourt
Patricia Barry ................ Hazel Schmidt
Ian Wolfe ..................... Peter Willman
Paul Gleason .................. Paul Garret

[24] The Green Hornet: HORNET, SAVE THYSELF (1967.03.03)
no. 9824, Hornet, save thyself
executive producer, William Dozier
directed by Seymour Robbie
Written by Don Tait
Guest Cast:
Michael Strong ................ Dale Hyde
Marvin Brody .................. Eddie Rich
Frank Marth ................... Police Lieutenant
Ken Strange ................... Policeman
Jack Perkins .................. Desk Sergeant

[25] The Green Hornet: INVASION FROM OUTER SPACE (Part 1/2)
10-Mar-67 ABC Fri
prod. no. 9825-1
produced by Stan Shpetner
directed by Darrel Hallenbeck
Written by Art Weingarten
Guest Cast:
Larry D. Mann ................. Dr. Eric Mabouse
Arthur Batanides .............. Shugo
Linda Gaye Scott .............. Vama
Christopher Dark .............. Martin
Denny Dobbins ................. Colonel
Joe di Reda ................... Corman
Brett King .................... Major Jackson
Frank Babich .................. Task Force Sergeant
Lloyd Haynes .................. Military Policeman
Troy Melton ................... Henchman
Jerry Catron .................. Henchman
Tyler McVey ................... Police Chief
Richard Poston ................ Air Force Captain
Bennie Dobbins ................ Air Force Colonel
The Hornet makes a beeline for an H bomb in a desperate attempt to
keep it from a maniacal electronic wizard bent on conquering the world.

[26] The Green Hornet: INVASION FROM OUTER SPACE (Part 2/2) (final episode of "The Green Hornet")
17-Mar-67 ABC Fri
prod. no. 9825-2
produced by Stan Shpetner
directed by Darrel Hallenbeck
Written by Art Weingarten
Guest Cast:
Larry D. Mann ................. Dr. Eric Mabouse
Arthur Batanides .............. Shugo
Linda Gaye Scott .............. Vama
Christopher Dark .............. Martin
Denny Dobbins ................. Colonel
Joe di Reda ................... Corman
Brett King .................... Major Jackson
Frank Babich .................. Task Force Sergeant
Lloyd Haynes .................. Military Policeman
Troy Melton ................... Henchman
Jerry Catron .................. Henchman
Tyler McVey ................... Police Chief
Richard Poston ................ Air Force Captain
Bennie Dobbins ................ Air Force Colonel

[--] 24Mar67 rerun of "The Hornet and the Firefly" (first aired 30Dec66)

############# The Green Hornet ###############
################## the end #################
##############################################


Return to The Classic TV Archive Home Page
Feedback - SciFi Forum