CTVA
The Classic TV Archive - US Comedy Series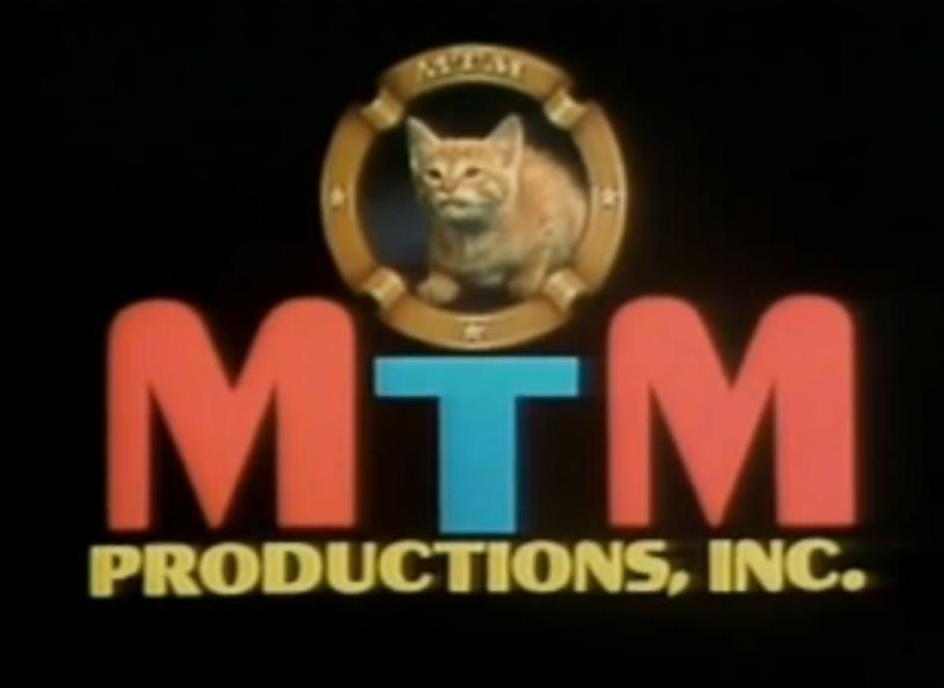 Phyllis (1975-77)
Episode Guide compiled by The Classic TV Archive
with contributions by: Rina Fox
references:
TV Guide / Library of Congress (telnet://locis.loc.gov)
Internet Movie Database (https://us.imdb.com)
UCLA Film and Television Archive
-------
PHYLLIS
-------
MTM Enterprises production
for
CBS (Mondays 8:30 PM ET)
Created by Ed Weinberger and Stan Daniels

US Comedy series 1975-77 48 episodes x 30 min color
Starring:
Cloris Leachman as Phyllis Lindstrom
With:
Jane Rose as Audrey Dexter
Henry Jones as Judge Jonathan Dexter
Lisa Gerritsen ........ Bess Lindstrom
Judith Lowry .......... Sally "Mother" Dexter
Barbara Colby ......... Julie Erskine #1 (1975)
(actress was murdered after the third episode aired)
Liz Torres ............ Julie Erskine #2 (1975-1976)
John Lawlor ........... Leonard Marsh (1976-1977)
Garn Stephens ......... Harriet Hastings (1976-1977)
Carmine Caridi ........ Dan Valenti (1976-1977)
Richard Schaal ........ Leo Heatherton (1975-1976)
Burt Mustin ........... Arthur Lanson (1976)
Craig Wasson .......... Mark Valenti (1977)

Spin off from "The Mary Tyler Moore Show" (1970-77)

Premise:
After five years playing Mary Richards' neighbor, friend, and landlady on The Mary Tyler Moore Show,
Cloris Leachman began her own spin-off series. Phyllis Lindstrom returned home to her hometown of
San Francisco following the death of her husband Lars. In her mid-40s, and with a teenage daughter to
support, Phyllis moved in with Lars' scatter-brained mother, Audrey, and Audrey's second husband,
Judge Jonathan Dexter. Phyllis found a job working as an assistant to Julie Erskine at Erskine's
Commercial Photography Studio. This job, with Phyllis being her busy-body, self centered, oblivious
self, lasted only one season.

In the second season Phyllis was given a job as administrative assistant to Dan Valenti, a member of
the San Francisco Board of Supervisors. She worked in an office with another supervisor, Leonard Marsh,
and his assistant Harriet. On the home front, witty, sharp- tongued Mother Dexter, far and away the best
member of the family when it came to putting down Phyllis, had become involved with a man.
She was 87 and Arthur was 92, but love flowered and they were married in December 1976..

Theme Song Lyrics:
Who makes the fog surrounding the Golden Gate simply disappear?
Phyllis. Phyllis.
Who makes the warning bells on the cable cars play the "Gangs All Here"?
Phyllis. Phyllis.
Who charms the crabs at Fisherman's Warf right out of their shell?
Who lights the lamps of Chinatown just by walking in view...who?
Phyllis! Phyllis! Phyllis! It sure isn't you!

################### Phyllis ##################
############## season 1 1975-76 ##############
##############################################
CBS Mondays 8:30 PM Eastern

1.01 Phyllis: PILOT
08Sep1975 CBS Mon
Directed by Jay Sandrich
Synopsis:
Phyllis' husband, Lars, suddenly dies only to leave Phyllis and her daughter Bess with no money.
Desperate, they move to San Francisco to live with Lars' mother Audrey and her new husband Jonathan
Dexter. At a reception for Lars' friends, Phyllis meets her new boss Julie Erskine, owner of Erskine
Photography. Phyllis later discovers that Julie dated Lars at the same time he was dating her and he
proposed to Julie first.
Note: Wonderfully written, full of great one-liners.

1.02 Phyllis: BESS, IS YOU A WOMAN NOW?
15Sep1975 CBS Mon (rerun 29Mar76)
Guest cast:
Leigh J. McCloskey ..... Donald Ralston
Synopsis:
Bess goes away on a weekend ski trip. Phyllis makes a phone call to Bess' room to see how she is
doing only to find someone else answer the phone --a young man. Phyllis is worried that Bess is
no longer her innocent daughter.

1.03 Phyllis: UP FOR GRABS
22Sep1975 CBS Mon
Synopsis:
An old friend of Lars and Phyllis is in town to discuss some business with Phyllis.
However, he is interested in Phyllis for reasons other than business.

1.04 Phyllis: LEAVING HOME
29Sep1975 CBS Mon
Synopsis:
This marks the first appearance of Jonathan's crusty old mother, Sally (Mother) Dexter.
Mother Dexter is upset that Phyllis and Bess have stolen her guest bedroom, so Phyllis
decides to move out on her own. Her new apartment, however, is a total dump.

1.05 Phyllis: THE FIRST DAY
06Oct1975 CBS Mon
Directed by James Burrows
Guest star:
Mary Tyler Moore ....... Mary Richards
Synopsis:
Phyllis writes her friend Mary Richards to tell her all about her new life and how hard it was when
she first started working. A flashback to her first day at the photography studio is included as well
as the first appearance of Van Horn, the park bumb with whom Phyllis often converses.
*Note: Liz Torres takes over the role of Julie.

1.06 Phyllis: PHYLLIS TAKES PIANO LESSONS
13Oct1975 CBS Mon
Guest cast:
Ruth McDevitt ........ Miss McDermott
Jina Bee ............. Margo Griffin
Judy Reich ........... Female Model
Mike Steele .......... Male Model
Synopsis:
The title explains it all, but Phyllis has always regretted that she never finished her piano
recital as a child age 8, because she froze on stage. She decides to take lessons again
(the only adult in a children's class) and finish the recital.

1.07 Phyllis: PHYLLIS' GARAGE SALE
20Oct1975 CBS Mon (rerun 03May76)
Directed by James Burrows
Guest star:
Fred Grandy .......... Young Man
Sarah Benoit ......... Young Woman
Synopsis:
All of Phyllis' belongings arrive from Minneapolis and clutter the house--literally.
Phyllis is heartbroken when Jonathan, who hates clutter, insists that she get rid of her
myriad personal belongings. Phyllis decides to have a garage sale, but has trouble
letting go of her things.

1.08 Phyllis: THE FIRST DATE
27Oct1975 CBS Mon
Synopsis:
Phyllis is going to go on a date for the first time since Lars has died and is
nervous about getting into the routine again. She double dates with Julie.
Note:
There is a funny scene in this episode in which the four of them eat dinner in a seafood restaurant.

1.09 Phyllis: ALL TOGETHER NOW
03Nov1975 CBS Mon
Directed by Joan Darling
Synopsis:
Phyllis feels that she does not really "know" Bess. First, she tries to go out with Bess to a
dance club and when that doesn't work. Then, she gets an insane idea of staying up all night
and having them tell all kinds of secrets about themselves.
Note:
This is a pretty good episode. Phyllis gets stuck dancing with a young teenager played by Michael O'Keefe
(Caddyshack, Life's Work) and gets a lesson or two. Then, some of the conversations during the night are funny.

1.10 Phyllis: AUDREY LEAVES JONATHAN
10Nov1975 CBS Mon
Synopsis:
Audrey is upset when she learns that Jonathan had an affair on his first wife while he was in the
service. She feels that if he's done it once, he'll do it again. She decides to leave him, only
to move next door to Phyllis' room. Jonathan must tell her he loves her because he never has.

1.11 Phyllis: PHYLLIS OPENS JULIE'S HEART
17Nov1975 CBS Mon
Synopsis:
Phyllis must try to comfort Julie after she sees her boyfriend with another woman.

1.12 Phyllis: SO LONELY I COULD CRY
24Nov1975 CBS Mon
Synopsis:
Phyllis finds herself all alone when Bess is gone for the weekend and the Dexters go on vacation.
She must try to entertain herself for the entire weekend with no one else around.
Note:
Another classic episode. The scenes with Phyllis alone in the house singing alone with the
radio and talking to the furniture are hilarious.

1.13 Phyllis: PHYLLIS AND THE LITTLE PEOPLE
01Dec1975 CBS Mon
Guest star:
Sadie Delfino
Billy Barty
Synopsis:
A classic episode in which Bess announces her plan to marry. Phyllis invites the boy's parents over
only to discover that they are little people and must deal with her discomfort throughout the evening.

1.14 Phyllis: THERE'S NO BUSINESS LIKE NO BUSINESS
08Dec1975 CBS Mon
Synopsis:
The photo studio is in financial trouble and Phyllis tries to land an account for the company but fails.
Jonathan decides to invest some money into the business.
Classic scene: The three of them get drunk when they are depressed about the business.

[--] 15Dec75 postponed to 29Dec75.

1.15 Phyllis: PAGING DR. LINDSTROM *****
29Dec1975 CBS Mon
Guest cast:
David Wayne
Synopsis:
Phyllis meets a medium at the studio and discusses the afterlife. He promises a thrilled but
nervous Phyllis that he will bring Lars' spirit back from the dead during a seance.
Audrey, by chance, meets him and invites him over to have a seance to contact Lars.
Note:
A classic, must-see for all "Phyllis" fans. Mother Dexter is now a regular and her
contributions are hilarious as well as the phony medium.

1.16 Phyllis: THE $17,623,419.53 MAN
05Jan1976 CBS Mon
Synopsis:
Phyllis meets a wealthy business tycoon named Harry Loomis who proposes to her.

1.17 Phyllis: HONOR THY MOTHER DEXTER
12Jan1976 CBS Mon
Synopsis:
Phyllis believes that the reason Mother Dexter is so grouchy is because she has nothing to do in life.
First, Phyllis tries to put her in the workforce by getting her a job at the studio. That was a big
mistake. Then, Phyllis tries to fix Mother Dexter up on a date --with the man she later marries in the series.
Note:
The scene with Mother Dexter working at the photography studio is hilarious! If you like Mother Dexter,
you have to see this one.

1.18 Phyllis: PHYLLIS IN LOVE
19Jan1976
Guest cast:
Clu Gulager ......... Rex
Marj Dusay .......... Lana
Jerry Crews ......... Waiter
Synopsis:
Phyllis falls for a married tennis player who deceives her about his martial status.

1.19 Phyllis: CRAZY MAMA
26Jan1976 CBS Mon
Synopsis:
Bess has finally had it with her overbearing mother and feels she has no privacy. Thus, Bess
moves out and Phyllis must go after her and convince her to return home.

1.20 Phyllis: A MAN, A WOMAN, AND ANOTHER WOMAN
02Feb1976 CBS Mon (postponed from 10Nov75)
Synopsis:
Phyllis' old lawyer friend Jerome (episode 3) returns to San Francisco with his new young bride.
Jonathan the judge is facing a relentless prosecutor: Audrey who becomes irrationally upset when
she learns that he cheated on his first wife..

1.21 Phyllis: LEO'S SUICIDE
09Feb1976 CBS Mon
Guest star:
Natalie Schafer
Synopsis:
Probably the most serious of all the 48 episodes, the title pretty much explains
the show. Although he doesn't die, Leo gets depressed and takes some of Audrey's
pills unaware that they are placebos.

1.22 Phyllis: SONNY BOY
16Feb1976 CBS Mon (rerun 23Aug76)
Guest cast:
Dick O'Neill
Richard Foronjy ..... Cabbie
Synopsis:
With his charming but ne'er-do-well brother in town, Jonathan suffers as Mother Dexter displays
her favoritism all too plainly and Phyllis must become a middleman between sibling rivalry.

1.23 Phyllis: WIDOWS, MERRY AND OTHERWISE
23-Feb-1976 CBS Mon
Guest cast:
Linda Lavin
Synopsis:
Audrey's niece, a recent widow, comes to visit, and Phyllis must try to
comfort her since she is too a widow.

1.24 Phyllis: THE TRIANGLE
01-Mar-1976 CBS Mon
Synopsis:
The season one closer has a love triangle between Bess, Phyllis, and Bess' old
boyfriend who falls for Phyllis after he is dumped by Bess.
This episode marks the end of Phyllis in the studio and the end of Leo and Julie.

################### Phyllis ##################
############## season 2 1976-77 ##############
##############################################
CBS Mondays 8:30 PM Eastern

2.01 [25] Phyllis: THE NEW JOB
20-Sep-1976 CBS Mon
Guest cast:
John Ritter
Synopsis:
To try to improve the ratings (although it was the 6th highest rated show of the season, not too bad for a new series),
the producers reformatted the show. It was explained that Julie had gotten married and closed the photography studio,
so Phyllis was out of a job. She tries to find work unsuccessfully, until she is hired as an assistant to a crooked
city supervisor played by John Ritter. After he is fired the new supervisor is uncertain about hiring Phyllis at first,
but reconsiders. The other new cast members are also introduced: dim-witted supervisor Leonard Marsh, Supervisor
Dan Valenti (Phyllis' boss) and Leonard's secretary Harriet.

2.02 [26] Phyllis: YOU'RE NOT GETTING BETTER, JUST OLDER
27-Sep-1976 CBS Mon
Guest cast:
Mary Tyler Moore ........ Mary Richards
Synopsis:
Phyllis' birthday is coming up and no one is throwing her a party or even cares. She then becomes
depressed because she has no friends and calls old friend Mary Richards in Minneapolis. Mary flies
to San Francisco thinking something is wrong, then is angry when she learns Phyllis just wanted her
company for a birthday party.
Note: Mary Tyler Moore's second and final appearance on "Phyllis".

2.03 [27] Phyllis: SPEECH 1A
04Oct1976 CBS Mon
Synopsis:
Phyllis writes a big important Speech for Dan.

2.04 [28] Phyllis: OFF THE BENCH
11-Oct-1976 CBS Mon
Guest cast:
Jack Elam ............... Van Horn
Larry Storch ............ Bum
Priscilla Pointer ....... Lucille
Synopsis:
Van Horn, the bum in the park with whom Phyllis has often associated with runs into Phyllis again.
She feels sorry for him and tries to improve his image and make him a respectable human being,
a model of wit and elegance so he can court the woman of his dreams --unsucessfully, of course!

2.05 [29] Phyllis: BOSS OR BUDDY, OR BOTH, OR NEITHER
18-Oct-1976 CBS Mon
Written by Earl Pomerantz
Synopsis:
Phyllis is upset when Dan doesn't pay attention to her and appreciate her work,
so she goes on strike.

2.06 [30] Phyllis: PHYLLIS CRIES WOLF
25-Oct-1976 CBS Mon
Synopsis:
Phyllis must deal with the fact that Bess has a new boyfriend...who is a little
older... and is her professor at college.

2.07 [31] Phyllis: OUT OF THE CLOSET
01-Nov-1976 CBS Mon
Guest cast:
Edward Winter
Synopsis:
Phyllis has a strange date who first announces his plans to marry her, but later
reveals that he is actually gay.
2.08 [32] Phyllis: THE WRONG BOX
08-Nov-1976 CBS Mon
Synopsis:
Phyllis decides to have Lars' body shipped to her new home so she can bury him close by
and when the box arrives there is something moving inside.

2.09 [33] Phyllis: PHYLLIS AND THE JUMPER
15-Nov-1976 CBS Mon
Guest cast:
Jerry Stiller ........... Burt Hillman
Jon Lormer .............. Rumsey
Synopsis:
Candy and compliments fail to arouse Phyllis's ardor for a new suitor, whose saccharine attentions
are driving her crazy. Dan's visiting friend is wild about Phyllis.

2.10 [34] Phyllis: MOTHER DEXTER COHABITATES
22-Nov-1976 CBS Mon
Synopsis:
Phyllis struggles with Mother Dexter's uncertain feelings about her boyfriend
Arthur Lanson. She decides to marry him, though.

2.11 [35] Phyllis: MOTHER DEXTER'S WEDDING
06-Dec-1976 CBS Mon
Guest cast:
Burt Mustin ............. Arthur Lanson
Arthur Tovey
Madge West
Marjorie Bennett
Synopsis:
Phyllis has taken care of all the arrangements for Mother Dexter's wedding. And, remember how at Rhoda's wedding,
she forgot to pick up the bride, well she did it again - she forgets Sally Mother Dexter must find her own way
to the wedding.
Note: A classic episode! Mother Dexter's scenes getting to the wedding are hilarious!
Note: Judith Lowry, who played Mother Dexter, died three weeks before this episode aired in December 1976.

2.12 [36] Phyllis: BESS AIRS HER VIEWS
20-Dec-1976 CBS Mon
Written by Glen Charles, Les Charles
Synopsis:
Bess and other students protest the firing of a teacher because she had posed nude for a photo
years ago, the group of students get expelled for taking a group photo in the nude.
Note: A very funny scene when Phyllis goes into the dean's office to protest to expulsion and
then takes off her clothes in protest.
Classic Line: Mother Dexter's views on female nudity: "I believe a woman should only appear nude
before her brothers and her husband. And I consider all God's men brothers."

2.13 [37] Phyllis: THE CHRISTMAS PARTY
27Dec1976 CBS Mon
Written by Tom Tenowich
Synopsis:
Leonard's side of the office decides to throw a Christmas party, but
Dan makes Phyllis work to the very last minute.

2.14 [38] Phyllis: PHYLLIS RUNS THE OFFICE
03-Jan-1977 CBS Mon
Guest cast:
John Dennis Johnston ..... Lester Simmons
Robert Mandan ............ Larry
Synopsis:
The office faces a dubious future after Dan is hospitalized and
harebrained Phyllis becomes a city supervisor.

2.15 [39] Phyllis: THE THREAT
10-Jan-1977 CBS Mon
Written by Sandy Glass & George Arthur Bloom
Synopsis:
Leonard receives a death threat about his vote on a low-cost housing
project and must wrestle with the fear.

2.16 [40] Phyllis: TAKING A CHANCE ON CHANCE
16-Jan-1977 CBS Mon
Guest cast:
Robert Alda
Synopsis:
Phyllis starts dating a compulsive gambler.

2.17 [41] Phyllis: LEONARD AND THE BRIBE
23-Jan-1977 CBS Mon
Leonard is offered a $100,000 bribe to cast a particular vote, but is unsure as what to do.

2.18 [42] Phyllis: BROKEN-HEARTED BESS
30-Jan-1977 CBS Mon
Written by Glen Charles & Les Charles
Bess' boyfriend dumps her, so Phyllis takes her on a little trip to cheer her
up. The scenes in the cheap hotel are very funny.

2.19 [43] Phyllis: I AM BEAUTIFUL
06-Feb-1977 CBS Mon
Harriet has always been the sarcastic co-worker of Phyllis, but Phyllis befriends
her and tries to make her more attractive to men --Leonard in particular.

2.20 [44] Phyllis: DAN'S EX
13-Feb-1977 CBS Mon
Directed by Doug Rogers
Phyllis gets an idea to bring Dan and his soon to be ex-wife back together again
because she thinks there is still love there. They, however, cannot stand each other.

2.21 [45] Phyllis: AUDREY'S NEW LIFE
20-Feb-1977 CBS Mon
Written by Tom Tenowich
Feeling useless, Audrey gets a job in an Antique store to Jonathan's dislike.

2.22 [46] Phyllis: THE ELOPEMENT
27-Feb-1977 CBS Mon
Bess and Dan's nephew Mark Valenti (first introduced in episode 42) run off and
elope and Phyllis must wrestle with the issue.

2.23 [47] Phyllis: THE APARTMENT
06-Mar-1977 CBS Mon
Written by Laurence Marks
Mark and Bess move into a dirty, run-down apartment and Phyllis voices her
concerns. Johnathan agress to allow them to move into his house temporarily.

2.24 [48] Phyllis: A BABY MAKES SIX (final episode)
13-Mar-1977 CBS Mon
Written by Glen Charles & Les Charles
Feeling that he cannot support Bess with his struggling singing career, Mark leaves his wife.
Phyllis then runs after him and tells him to return because Bess has a surprise --she's pregnant!
Note:
This is the final episode of the series. We never learn whether the baby was a boy or a girl. The ratings
were not good enough, so CBS cancelled what could have been a very promising and successful classic.

################### Phyllis ##################
################## the end #################
##############################################

Have you any comments, corrections, episode titles, air dates, production numbers, directors, writers, story/synopsis, guest stars, cast lists, etc?
Have you any old videos, or tv guides? Dust them off and let us know if you have any information on this series or any other tv series from the
Golden Age of TV, which is missing from any episode guides on the web. Perhaps a certain episode of a particular series coincided with a key
moment in your life, or in world events - and or has left a vivid memory of when it was shown. Let us know. Would you like to see any other
tv series guides on this site? If so please e-mail The Classic TV Archive - see Feedback below.
This guide may be distributed and copied freely, in its entirety, for personal use. All original author and copyright information must
remain intact. Any sales or other uses of this document are expressly forbidden, without the specific consent of the author(s).
Copyright © The Classic TV Archive. All rights reserved.

Return to The Classic TV Archive Home Page
Feedback - Comedy Forum