CTVA
The Classic TV Archive - US Legal Drama Series
Brenner (1959,64) The Defenders (1961-65) The Nurses (1962-65)
Espionage (1963-64) For the People (1965) Coronet Blue (1967)
The Defenders (1961-65)
Episode Guide compiled by The Classic TV Archive
with contributions by:-
Rina Fox, Tom Alger, Cindy Rumbold
Leonard Rachiele (Eps. 7, 54) Michael A. Levin (#4.6)
Bob Lamm (New York)
Author of Articles on another Herbert Brodkin series "The Nurses" in
"The Journal Of Popular Television Volume 23 no. 2 Summer 1995
article entitled -"The Nurses: Television's Forgotten Gems"
"TV Collector" Volume 2 no. 58 Jan-Feb 1992
references:-
Library of Congress (telnet://locis.loc.gov)
Internet Movie Database (http:/us.imdm.com)
UCLA Film and Television Archive
The Herbert Brodkin Retrospective by The Museum Of Broadcasting
(now The Museum Of Television Of Radio)
The Defenders (season 1)(CBS) (1961-1962)
The Defenders (season 2)(CBS) (1962-1963)
The Defenders (season 3)(CBS) (1963-1964)
The Defenders (season 4)(CBS) (1964-1965)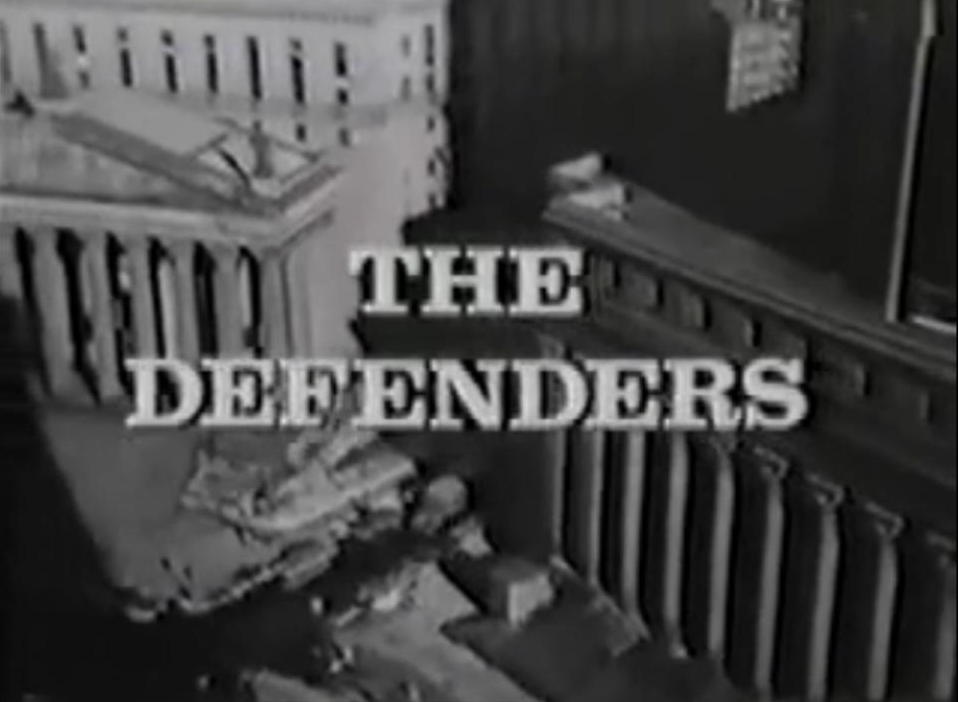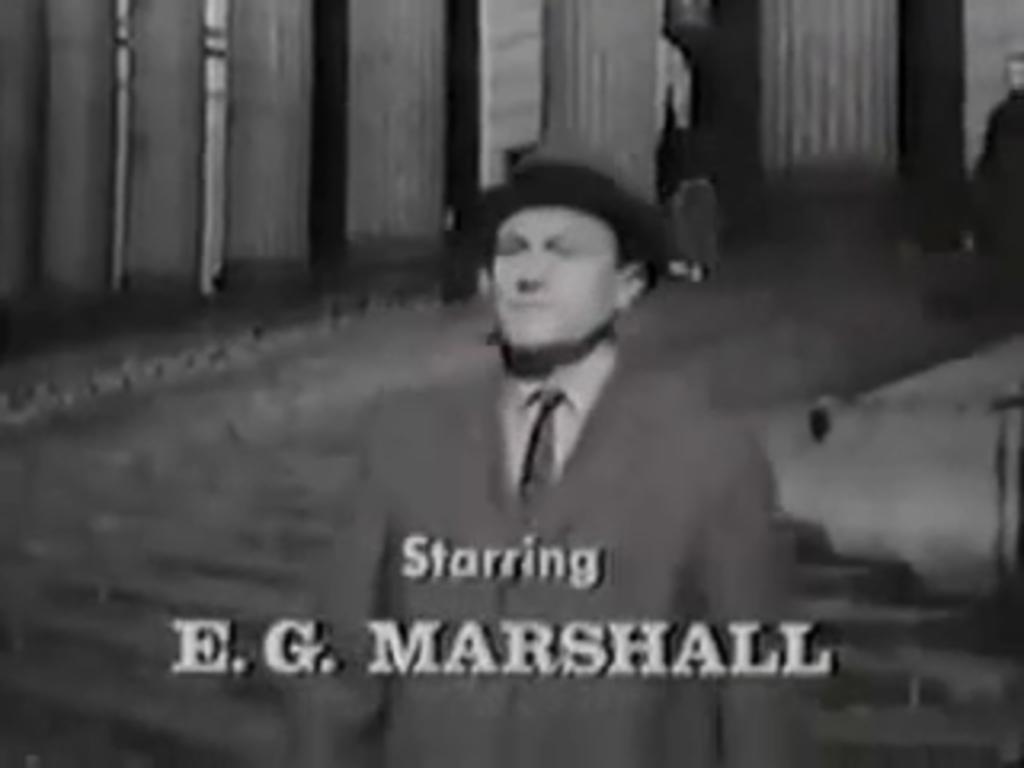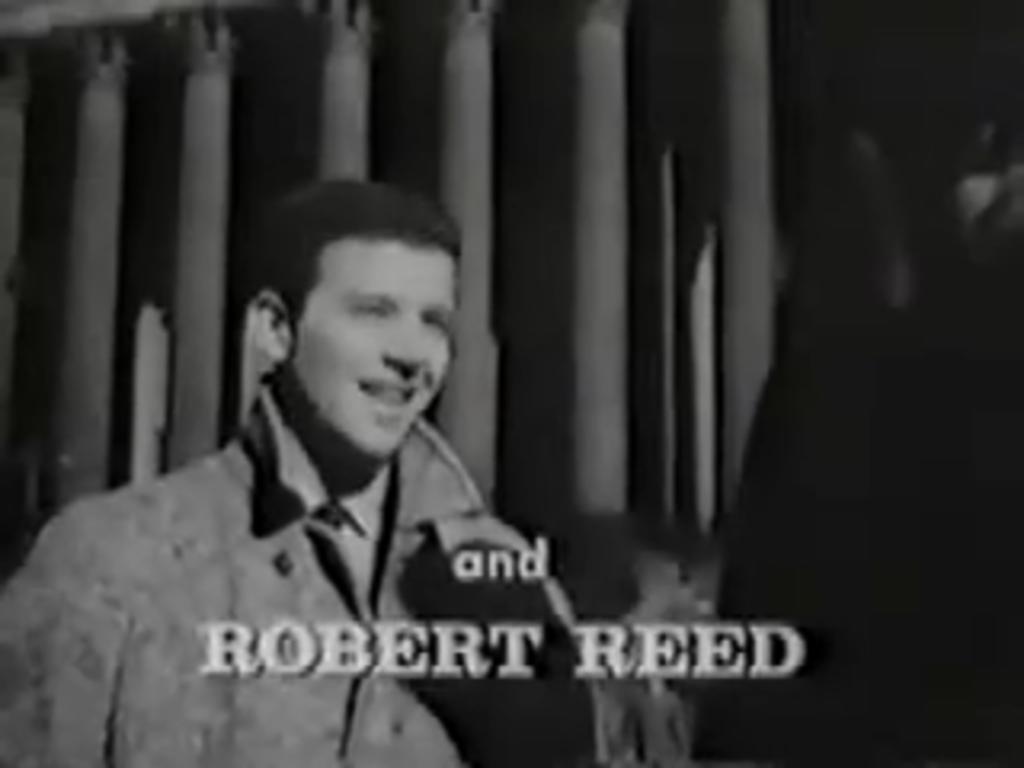 Plautus Production / Filmed at Filmways Studies, New York
for
CBS (Saturdays 8:30 pm EST)(season 1-2)(1961-63)
CBS (Saturdays 9:00 pm EST)(season 3) (1963-64)
CBS (Thursdays 10:00 pm EST)(season 4)(1964-65)
Created by Reginald Rose
Executive producer Herbert Brodkin
Produced by Robert Markell / George Justin

US Legal Drama series 1961-65 132 episodes x 60 min bw
starring
E.G. Marshall as Attorney Lawrence Preston
Robert Reed as Attorney Kenneth Preston
also
Polly Rowles as Helen Donaldson (1961-1962)
Joan Hackett as Joan Miller (1961-1962)

recurring guest stars:
Judson Laire, Frank Overton, Ossie Davis, Murray Hamilton
Lonny Chapman, J.D. Cannon

Premise:
Cases of a father and son lawyer team.
Superior courtroom drama, usually with serious issues at stake.
Reviews/Awards:
"Stunning guest performances with provocative situations -
glorious teleplays by veterans of the golden age"
"A milestone in television" Leslie Halliwell
Golden Globe Award - 1963 - Best TV Show

'The Defenders' theme music by Leonard Rosenman

Herbert Brodkin/Plautus Productions produced "Brenner",
"The Defenders" "The Doctors and The Nurses" "For The People"
and "Espionage" and "Coronet Blue"

############## The Defenders ################
############## (the pilot) #################
##############################################

CBS's Westinghouse Studio One: THE DEFENDER (pt 1 & 2) (120 min. total)
5Feb57 (pt 1) 12Feb57 (pt 2) CBS, Monday 10:00-11:00 pm
Produced by Herbert Brodkin
Written by Reginald Rose
Directed by Robert Mulligan
starring
Ralph Bellamy
Martin Balsam as the prosecutor
Steve McQueen as the client
William Shatner
Ian Wolfe as the judge
Vivian Nathan,
David J. Stewart.
Although uncredited, Edward Asner was unmistakable as the jury foreman.
############# The Defenders ################
################# Feedback ###################
##############################################
From : Leonard Rachiele <LRachiele1@cox.net> To : CTVA
Subject : the Defenders
I have 32 of the 132 episodes of subject. All but 3 of the 32 have been
excellent. I am interested in acquiring the remaining 100 minus three.
Could you tell me of any stores? CBS does not own the right to this
and I wonder who does? Leonard Rachiele
############## The Defenders ################
##############################################
##############################################


Return to The Classic TV Archive Home Page
Feedback -
Legal Forum