CTVA
The Classic TV Archive - US Western series
The Adventures of Kit Carson (1951-54)
Episode Guide compiled by The Classic TV Archive
with contributions by:
Sal Crisanti, Tom Dischley, Tom Alger, Louis H. Allgood,
James Beer, Adam Gearace (Mara Corday credits), Rina Fox, Heikocleef
references:
TV Guide /Library of Congress (telnet://locis.loc.gov)
Internet Movie Database (https://imdb.com)
"Western & Frontier Film & Television Credits" (1903-1995) (Volume Two) by Harris M. Lentz III
The Adventures of Kit Carson (season 1) (Syndicated) (1951-1952)
The Adventures of Kit Carson (season 2) (Syndicated) (1952-1953)
The Adventures of Kit Carson (season 3) (Syndicated) (1953-1954)
The Adventures of Kit Carson (season 4) (Syndicated) (1954-1955)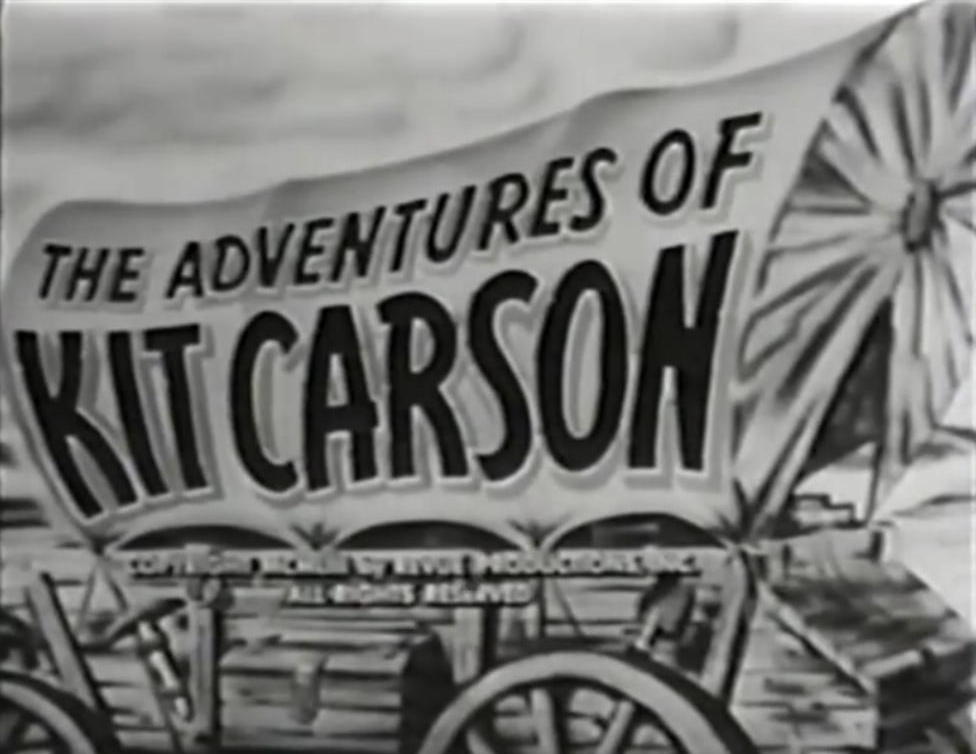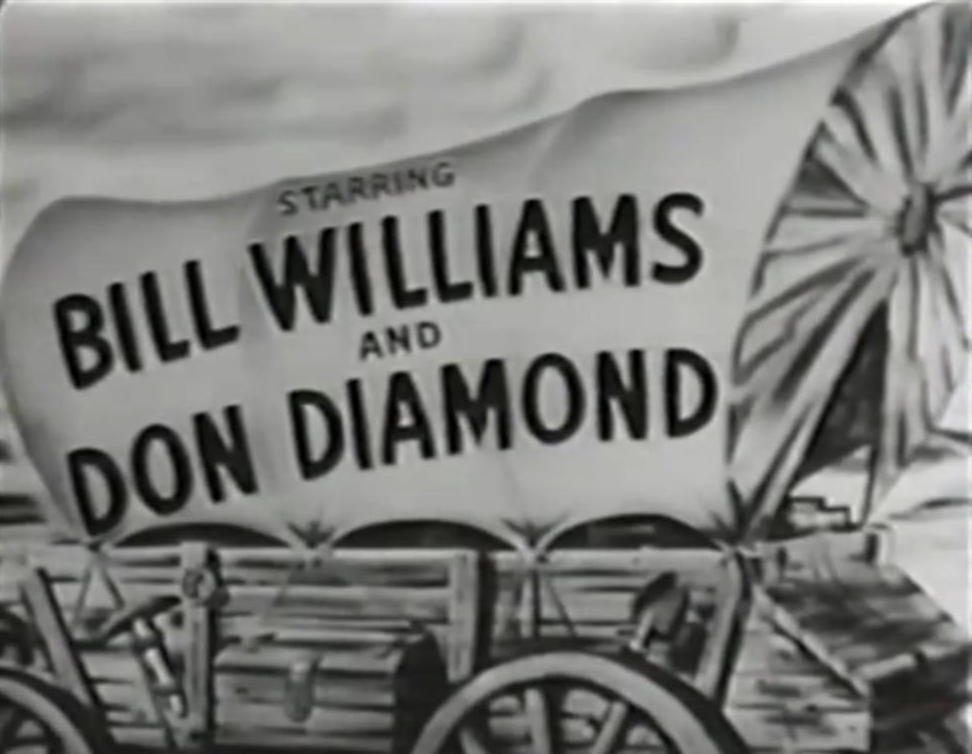 Revue Productions, Inc./ Distributed by MCA TV
for
First-Run Syndication
Produced by Richard Irving

US Family Western series 1951-55 104? episodes x 30m bw (103 listed)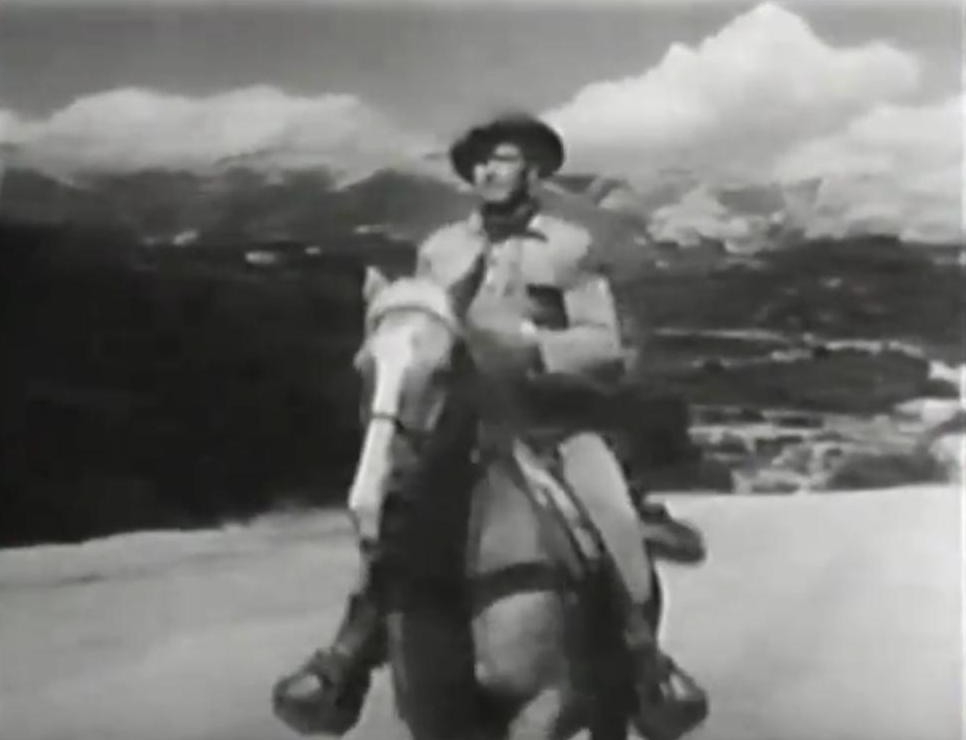 starring
Bill Williams as Christopher 'Kit' Carson
Don Diamond as El Toro
Hank Peterson as Sierra Jack & Host [LHA]
Kit Carson's Horse = Apache [LHA]
Stunts: (some stuntmen also appear in various roles)
Boyd Stockman (stunts) * Jay 'X' Brands (stunts) * Sandy Sanders (stunts)
Dick Farnsworth (stunts) * Steve Rains (stunts) * Frosty Royce (stunts) * Duke Taylor (stunts)
John Cason (stunts)
*
Premise:
The exploits of Christopher 'Kit' Carson, an 1880's frontiersman and his Mexican sidekick El Toro.
*
DIRECTORS INCLUDE:
John English, Lew Landers, Paul Landres, NORMAN LLOYD, WILL SHELDON,
DERWIN ABRAHAMS (DERWIN ABBE).
*
WRITERS INCLUDE:
Barry Shipman, MILTON M. RAISON, DWIGHT CUMMINS.
SLOAN NIBLEY, ARTHUR ROWE, DWIGHT BABCOCK, LUCI WARD
*
DIRECTORS OF PHOTOGRAPHY: CLARK RAMSEY, JOHN MACBURNIE, JOE NOVAK.
*
EDITORIAL SUPERVISORS: RICHARD G. WRAY AND RICHARD CURRIER.
MUSIC SUPERVISORS: STANLEY WILSON AND MELVYN LENERD.

FILMING LOCATIONS:
REPUBLIC STUDIOS BACK LOT AND WESTERN STREET,
IVERSONS RANCH, CORRIGANVILLE RANCH,
MELODY RANCH AND WALKER RANCH.
Source:
DVD Volume 1 - Alpha Video - ALP 4790D
#2.25 "Claim Jumpers" - #2.7 "Outlaw Paradise" - #1.12"Fury at Red Gulch" - #2.3 "Danger Hill"
DVD Volume 2 - Alpha Video - ALP 4791D
#2.4 "Wild Horses of Pala" - #??"Bandits' Blade" - #2.1 "Snake River Trappers" - #4.14"Ghost Town"
DVD Volume 3 - Alpha Video - ALP 4974D
#2.24 "Bad Men of Marysville" - #1.20 "Spoilers of California"- #1.14 "Desperate Sheriff" - #2.18 "Singing Wires"
DVD Volume 4 - Alpha Video - ALP 4975D
#1.21 "Feud in San Filipe" - #1.9 "The Devil of Angel's Camp" - #1.5 "Murango Story" - #?"Golden Trap"
DVD Volume 5 - Alpha Video - ALP 5026D
#1.24 "Curse of the Albas" - #?"The Marauder of Madera"- #1.4"Padre's Treasure"- #?"Perilous Trail"
DVD Volume 6 - Alpha Video - ALP 5027D
#2.21 "Hideout"- #2.20 "Highway to Doom"- #1.10 "Law of the Frontier"- #1.8 "Law of the Guns"
DVD Volume 7 - Alpha Video - ALP 5028D
#1.23 "Border Corsairs" - #2.22 "Broken Spur" - #?"Mask of the Vigilantes" - #? "Mojave Desperados"
DVD Volume 8 - Alpha Video - ALP 5094D
(no episode details)
DVD Volume 9 - Alpha Video - ALP 5095D
(no episode details)

Source:
"The Adventures Of Kit Carson" in the "TV Guide Presents Great Westerns" series of DVDs.
Genius Entertainment cat. #77109, features the following episodes:
#1.19 "Bad Men Of Briscoe", #2.24 "Bad Men Of Marysville"
#-.-- "Bandit's Blade" (1952), #2.02 "Baron Of Black Springs"
#2.12 "Border City", #1.23 "Border Corsairs"

Source:
"Great Western TV Shows" DVD boxed set - Brentwood LLC DVD Cat. # 45023-9
#3.1 "Outlaw Trail" (1953)
####### The Adventures of Kit Carson #########
##############################################
##############################################

Have you any comments, corrections, episode titles, air dates, production numbers, directors, writers, story/synopsis, guest stars, cast lists, etc?
Have you any old videos, or tv guides? Dust them off and let us know if you have any information on this series or any other tv series from the
Golden Age of TV, which is missing from any episode guides on the web. Perhaps a certain episode of a particular series coincided with a key
moment in your life, or in world events - and or has left a vivid memory of when it was shown. Let us know. Would you like to see any other
tv series guides on this site? If so please e-mail The Classic TV Archive - see Feedback below.
This guide may be distributed and copied freely, in its entirety, for personal use. All original author and copyright information must
remain intact. Any sales or other uses of this document are expressly forbidden, without the specific consent of the author(s).
Copyright © The Classic TV Archive. All rights reserved.

Return to The Classic TV Archive Western Page
Return to The Classic TV Archive Home Page