CTVA - US Music Variety - CTVA - UK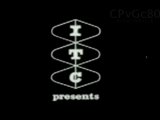 The Engelbert Humperdinck Show (1969-70)
Episode Guide compiled by The Classic TV Archive
with contributions by: Rina Fox
references:
TV Guide / Library of Congress (telnet://locis.loc.gov)
Internet Movie Database (http://us.imdb.com)
UCLA Film and Television Archive
-------------------------------
THE ENGELBERT HUMPERDINCK SHOW
-------------------------------
an ATV Colour production (Associated Television) (Taped at Elstree Studios, London, England)
for
the ITV network [UK] & the ABC network [USA]
Distributed world wide by Incorporated Television Company (ITC) (Lew Grade)

Executive producer, Gordon Mills (Manager of Engelbert & Tom Jones)
Producer, Colin Clews

UK Music Variety series 1969-70 pilot +17 episodes x 60 min Videotaped in Color

Host:
Engelbert Humperdinck

Recurring:
The Mike Sammes Singers
The Irving Davies Dancers
The Jack Parnell Orchestra

####### The Engelbert Humperdinck Show ########
############ pilot Christmas 1969 ############
##############################################
[00] The Engelbert Humperdinck Show (pilot)
26Dec1969 ABC [US] / ITV [UK]
an ATV Colour production
Executive producer, Gordon Mills / Producer, Colin Clews
Director, Ian Fordyce
Writers, Sheldon Keller, Bryan Blackburn, Tony Hawes.
Host: Engelbert Humperdinck.
Guests
Jose Feliciano
Tom Jones
Dionne Warwick
Barbara Eden
Highlights:
Engelbert sings "Didn't We" and "Release Me".
####### The Engelbert Humperdinck Show ########
################ season 1970 #################
##############################################
ABC network [US] (21Jan70-27May70) (Wednesdays)
ITV network [UK] (05Apr70-26Jul70) (Sundays)
[01] The Engelbert Humperdinck Show
US: 21Jan1970 ABC Wed / UK: 31May1970 ATV Sun
an ATV Colour production
Executive producer, Gordon Mills / Producer, Colin Clews
Director, Ian Fordyce
Writers, Sheldon Keller, Bryan Blackburn, Tony Hawes.
Host: Engelbert Humperdinck.
Guests
Tony Bennett
Leslie Uggams
Donald O'Connor
Highlights:
Engelbert sings "The Best Things in Life are Free", "Winter World of Love", "When I Fall in Love" and "Marry Me".
Tony Bennett sings "What the World Needs Now", "MacArthur Park" and "For Once In My Life".
Leslie Uggams sings "Come Together" and "Free Again".
Donald O'Connor and Engelbert do a World War I flying aces sketch.
Donald O'Connor performs "The Joker is Me" and "Look at that Face".
*Tony Bennett's performance is one of the best TV performances that year.

[02] The Engelbert Humperdinck Show
US: 28Jan1970 ABC Wed (rerun 03Jun70) / UK: 03May1970 ATV Sun
an ATV Colour production
Copyright notice on film: (c) 1970 ITC Independent TV Corporation.
Executive producer, Gordon Mills / Producer, Colin Clews
Director, Ian Fordyce
Writers, Sheldon Keller, Bryan Blackburn, Tony Hawes.
Host: Engelbert Humperdinck.
Musical director, Jack Parnell
choreography, Irving Davis.
Guests:
Elke Sommer
Roger Miller
Georgia Brown
Arte Johnson (from Rowan & Martin'Laugh-In)
Highlights:
In sketches, Engelbert and guests parody BBC TV's "The Forsyte Saga"; Elke and Engelbert make like young marrieds.
Engelbert sings "Day by Day" and "Spanish Eyes".
Elke and dancers perform "Any Place I Hang My Hat".
Roger Miller sings "Dang Me".
Georgia Brown performs "Strike Up the Band".
Arte Johnson does "Top Hat, White Tie and Tails.

[03] The Engelbert Humperdinck Show
US: 04Feb1970 ABC Wed (rerun 10Jun70) / UK: 12Apr1970 ATV Sun
Show no. 3 / an ATV Colour production
Executive producer, Gordon Mills / Producer, Colin Clews
Director, Ian Fordyce
Writers, Sheldon Keller, Bryan Blackburn, Tony Hawes.
Host: Engelbert Humperdinck.
Musical director, Jack Parnell; choreography, Irving Davis.
Guests:
Gina Lollobrigida
Lou Rawls
Roger Whittaker
Kaye Ballard
Highlights:
Gina and Englebert do a sketch on silent films with Engelbert as Rudolph Valentino, Gina also does
the Charleston and the Tango.
Lou Rawls sings "Ol' Man River" and "On a Clear Day".
Roger Whittaker does "Durham Town".
Comedienne Kaye Ballard sings a rousing solo and romps through a skit.

[04] The Engelbert Humperdinck Show
US: 11Feb1970 ABC Wed (rerun 24Jun70) / UK: 26Apr1970 ATV Sun
Show no. 4. / an ATV Colour production
Executive producer, Gordon Mills / Producer, Colin Clews
Director, Ian Fordyce
Writers, Sheldon Keller, Bryan Blackburn, Tony Hawes.
Host: Engelbert Humperdinck.
Musical director, Jack Parnell; choreography, Irving Davis.
Guests:
Lena Horne
Joel Grey
Trisha Noble
Vanity Fare
Highlights:
Lena Horne sings "From this Moment On" and "A Flower is a Lovely Thing".
Joel Grey presents a medley from "Fiddler on the Roof" and sings "Raindrops Keep Falling On My Head".
Vanity Fare performs "Early in the Morning".

[05] The Engelbert Humperdinck Show
US: 18Feb1970 ABC Wed (rerun 17Jun70) / UK: 05Apr1970 ATV Sun
Show no. 5 / an ATV Colour production
Executive producer, Gordon Mills / Producer, Colin Clews
Director, Ian Fordyce
Writers, Sheldon Keller, Bryan Blackburn, Tony Hawes.
Host: Engelbert Humperdinck.
Musical director, Jack Parnell
choreography, Irving Davis.
Guests:
Paul Anka
Phil Silvers
Dana Valery
Millicent Martin (UK Singer/Actress)
Highlights:
Engelbert sings "Quando, Quando" and "You've Still Got a Place in My Heart".
Phil Silvers performs "All I Need is the Girl"
Paul Anka sings "Watch What Happens".
Millicent performs "When I Die".
Dana Valery sings "Get in Line Girl".

[06] The Engelbert Humperdinck Show
US: 25Feb1970 ABC Wed (rerun 01Jul70) / UK: 17May1970 ATV Sun
Show no. 6 / an ATV Colour production
Executive producer, Gordon Mills / Producer, Colin Clews
Director, Ian Fordyce
Writers, Sheldon Keller, Bryan Blackburn, Tony Hawes.
Host: Engelbert Humperdinck.
Musical director, Jack Parnell; choreography, Irving Davis.
Guests:
Milton Berle
Carmen McRae
Nyree Dawn Porter (UK Actress/Singer)
Oliver
Highlights:
Milton Berle teaches Engelbert all about comedy, Mr. Television style.
Nyree sings "When in Rome".
Carmen sings "The Music That Makes Me Dance".
Nyree joins Engelbert and Milton for "Let's Do It".
Engelbert does a medley with "Aquarius" and "Let the Sunshine In".
Oliver sings "Jean".
Engelbert sings "For Once in My Life".

[07] The Engelbert Humperdinck Show
US: 04Mar1970 ABC Wed / UK: 19Apr1970 ATV Sun
Show no. 7 / an ATV Colour production
Executive producer, Gordon Mills / Producer, Colin Clews
Director, Ian Fordyce
Writers, Sheldon Keller, Bryan Blackburn, Tony Hawes.
Host: Engelbert Humperdinck.
Musical director, Jack Parnell; choreography, Irving Davis.
Guests:
Jerry Lewis
Lulu (Scottish Pop Singer)
Ray Charles
Marilyn Michaels
Highlights:
Jerry Lewis appears in sketches about a doctor, a lawyer and Frankenstein.
Marilyn Michaels does impersonations of Ethel Merman, Barbra Streisand and Judy Garland.
Jerry sings "Blues in Hoss' Flat".

[08] The Engelbert Humperdinck Show
US: 11Mar1970 ABC Wed / UK: 10May1970 ATV Sun
Show no. 8 / an ATV Colour production
Executive producer, Gordon Mills / Producer, Colin Clews
Director, Ian Fordyce
Writers, Sheldon Keller, Bryan Blackburn, Tony Hawes.
Host: Engelbert Humperdinck.
Musical director, Jack Parnell; choreography, Irving Davis.
Guests:
Don Knotts
Caterina Valente
Malcolm Roberts (UK singer)
The Edwin Hawkins Singers
Highlights:
The Edwin Hawkins Singers perform "Oh Happy Day" and "I Believe".
Engelbert sings "Raindrops Keep Falling on My Head".
Caterina sings "What the World Needs Now" and "Fascinating Rhythm".
Engelbert, Malcolm and Caterina perform "Johnny One Note"
Don Knotts does a sketch about unrecognized inventors.
Don sings "What Have I Got?"

[09] The Engelbert Humperdinck Show
US: 18Mar1970 ABC Wed / UK: 07Jun1970 ATV Sun
Show no. 9 / an ATV Colour production
Executive producer, Gordon Mills / Producer, Colin Clews
Director, Ian Fordyce
Writers, Sheldon Keller, Bryan Blackburn, Tony Hawes.
Host: Engelbert Humperdinck.
Musical director, Jack Parnell; choreography, Irving Davis.
Guests:
Ken Berry
Georgia Brown
Kaye Stevens
Tommy Roe
Highlights:
Engelbert sings "On a Wonderful Day Like Today".
Georgia sings "Just Leave Everything to Me".
Tommy Roe and Engelbert duet with "Stir It Up and Serve It".
Kaye Stevens sings "God Bless the Child".
Ken Berry performs "Yankee Doddle Dandy".

[10] The Engelbert Humperdinck Show
US: 25Mar1970 ABC Wed (rerun 01Aug1970) / UK: 26Jul1970 ATV Sun
Show no. 10 / an ATV Colour production
Executive producer, Gordon Mills / Producer, Colin Clews
Director, Ian Fordyce
Writers, Sheldon Keller, Bryan Blackburn, Tony Hawes.
Host: Engelbert Humperdinck.
Musical director, Jack Parnell; choreography, Irving Davis.
Guests:
Joel Grey
Jo Anne Worley (from Rowan & Martin'Laugh-In)
Lana Cantrell
Sergio Mendes and Brasil '66
Highlights:
Joel Grey performs "Sgt. Pepper's Lonely Hearts Club Band" and "With A Little Help From My Friends".
Engelbert sings "Falling In Love With Love", "Take A Letter, Maria" and "Wandering Star".
Sergio Mendes and Brasil '66 perform "Easy to Be Hard" and "Norwegian Wood".
Lana Cantrell sings "My Life".
Jo Anne Worley sings "I Love You, Engelbert" and then with Engelbert does "Do You Love Me?"

[11] The Engelbert Humperdinck Show
US: 01Apr1970 ABC Wed / UK: 14Jun1970 ATV Sun
Show no. 11 / an ATV Colour production
Executive producer, Gordon Mills / Producer, Colin Clews
Director, Ian Fordyce
Writers, Sheldon Keller, Bryan Blackburn, Tony Hawes.
Host: Engelbert Humperdinck.
Musical director, Jack Parnell; choreography, Irving Davis.
Guests:
Jack Benny
Bobby Van
Shani Wallis
Clodagh Rodgers (Irish Pop Singer)
Highlights:
Shani Wallis sings "Down With Love" and "Yesterday I Heard Rain".
Bobby Van performs "After Today".
Irish singer Clodagh Rodgers performs "Wolf".
Engelbert sings "That's The Way It Was in Vaudeville" with Bobby Van.
A takeoff sketch on "Midnight Cowboy" called "Midnight Cowhand".

[12] The Engelbert Humperdinck Show
US: 08Apr1970 ABC Wed / UK: 24May1970 ATV Sun
Show no. 12 / an ATV Colour production
Executive producer, Gordon Mills / Producer, Colin Clews
Director, Ian Fordyce
Writers, Sheldon Keller, Bryan Blackburn, Tony Hawes.
Host: Engelbert Humperdinck.
Musical director, Jack Parnell; choreography, Irving Davis.
Guests:
Jack Jones
Connie Stevens
Harry Secombe (Welsh Singer/ Comedian)
Louis Nye
Highlights:
A spoof of the "The Forsythe Saga" continues.

[13] The Engelbert Humperdinck Show
US: 15Apr1970 ABC Wed (rerun 15Aug1970) / UK: 21Jun1970 ATV Sun
Show no. 13 / an ATV Colour production
Executive producer, Gordon Mills / Producer, Colin Clews
Director, Ian Fordyce
Writers, Sheldon Keller, Bryan Blackburn, Tony Hawes.
Host: Engelbert Humperdinck.
Musical director, Jack Parnell; choreography, Irving Davis.
Guests:
Elke Sommer
The Four Tops
Carl Ballantine (comedian)
Highlights:
Engelbert sings "This Guy's in Love with You" and "Bridge over Troubled Water".
The Four Tops perform "It's All in the Game".
Elke and Engelbert duet with "Our Love is Here to Stay".

[14] The Engelbert Humperdinck Show
US: 22Apr1970 ABC Wed / UK: 05Jul1970 ATV Sun
Show no. 14 / an ATV Colour production
Executive producer, Gordon Mills / Producer, Colin Clews
Director, Ian Fordyce
Writers, Sheldon Keller, Bryan Blackburn, Tony Hawes.
Host: Engelbert Humperdinck.
Musical director, Jack Parnell; choreography, Irving Davis.
Guests:
Jonathan Winters
Dusty Springfield (UK Singer)
Buddy Greco
Highlights:
Salute to Busby Berkeley as Engelbert, Dusty, Buddy and Jonathan spoof all those lovely big brassy Hollywood musicals.
Engelbert sings "Foolish Heart", "Light My Fire" and "Both Sides Now".
Engelbert and Dusty duet to "Ain't No Mountain High Enough".

[15] The Engelbert Humperdinck Show
US: 29Apr1970 ABC Wed / UK: 19Jul1970 ATV Sun
Show no. 15 / an ATV Colour production
Executive producer, Gordon Mills / Producer, Colin Clews
Director, Ian Fordyce
Writers, Sheldon Keller, Bryan Blackburn, Tony Hawes.
Host: Engelbert Humperdinck.
Musical director, Jack Parnell; choreography, Irving Davis.
Guests:
Juliet Prowse
Jack Wild
Jack E. Leonard
Blue Mink (vocals: Madeline Bell & Roger Cook (UK group)
Highlights:
Engelbert sings "A Taste of Honey", "We Kiss in a Shadow" and "What Now My Love".
Engelbert in a skit with Jack E. Leonard and Jack Wild about oldtime vaudeville.
Juliet Prowse sings and dances to "Tomorrow Never Knows".
Jack sings "Standing on the Covrner"
Blue Mink performs "Good Morning Freedom" and "I Can Feel It Baby".

[--] 06May1970 episode postponed to 27May70.

[16] The Engelbert Humperdinck Show
US: 13May1970 ABC Wed / UK: 28Jun1970 ATV Sun
an ATV Colour production
Executive producer, Gordon Mills / Producer, Colin Clews
Director, Ian Fordyce
Writers, Sheldon Keller, Bryan Blackburn, Tony Hawes.
Host: Engelbert Humperdinck.
Musical director, Jack Parnell; choreography, Irving Davis.
Guests:
Liberace
Fay McKay (musical comedienne)
Allan Drake (comic)
Highlights:
Engelbert sings "Cabaret," "Release Me," "There's No You"
Liberace performs "Mixed Emotions," love theme from "Romeo and Juliet".

[17] The Engelbert Humperdinck Show
US: 27May1970 ABC Wed [postponed from 06May70] / UK: 12Jul1970 ATV Sun
an ATV Colour production
Executive producer, Gordon Mills / Producer, Colin Clews
Director, Ian Fordyce
Writers, Sheldon Keller, Bryan Blackburn, Tony Hawes.
Host: Engelbert Humperdinck.
Musical director, Jack Parnell; choreography, Irving Davis.
Guests:
Vince Edwards
Shirley Bassey
Stiller and Meara
Kenny Ball and the Jazz Men
Highlights:
Engelbert sings "If I Had a Hammer," "Green River" and "If Ever I Should Leave You"
Vince and Engelbert perform "Girl Talk".
Shirley Bassey sings "Sea and Sand" and "The Joker".
Vince Edwards performs "Mirage".
Kenny Ball and the Jazz Men perform "So Do I" and "Up a Lazy River".

03Jun70 ABC - rerun of Show #2 (first shown 28Jan70 ABC)
10Jun70 ABC - rerun of Show #3 (first shown 04Feb70 ABC)
17Jun70 ABC - rerun of Show #5 (first shown 18Feb70 ABC)
24Jun70 ABC - rerun of Show #4 (first shown 11Feb70 ABC)
01Jul70 ABC - rerun of Show #6 (first shown 25Feb70 ABC)

01Aug70 ABC - rerun of Show #10 (first shown 25Mar70 ABC)
15Apr70 ABC - rerun of Show #15 (first shown 15Aug70 ABC)

####### The Engelbert Humperdinck Show ########
################## the end #################
##############################################
Have you any comments, corrections, episode titles, air dates,
production numbers, directors, writers, story/synopsis,
guest stars, cast lists, etc?

Have you any old videos, or tv guides? Dust them off and let
us know if you have any information on this series or any other
tv series from the 1950's, 60's, 70's, or 80's , which is missing
from any episode guides on the web.

Perhaps a certain episode of a particular series coincided with
a key moment in your life, or in world events - and has left a vivid
memory of when it was shown. Let us know.

Would you like to see any other tv series guides on this site?

If so please e-mail - see Feedback below.

This guide may be distributed and copied freely, in its entirety, for
personal use. All original author and copyright information must remain
intact. Any sales or other uses of this document are expressly forbidden,
without the specific consent of the author (s).

Copyright © The Classic TV Archive. All rights reserved.

Return to The Classic TV Archive Home Page
Feedback